My Kalamazoo saw is variable speed, but it had no adjustment wheel when I got it…I bet we can remedy that!
This is where the adjusment wheel belongs…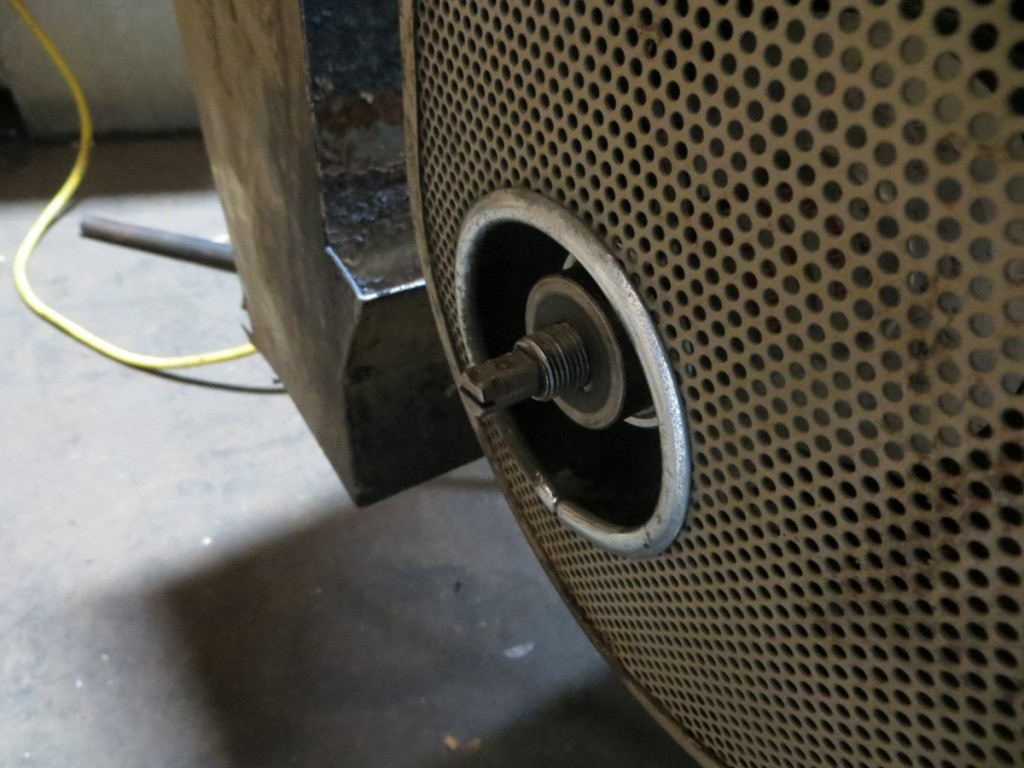 I think there is a hand wheel hiding in this bar of aluminum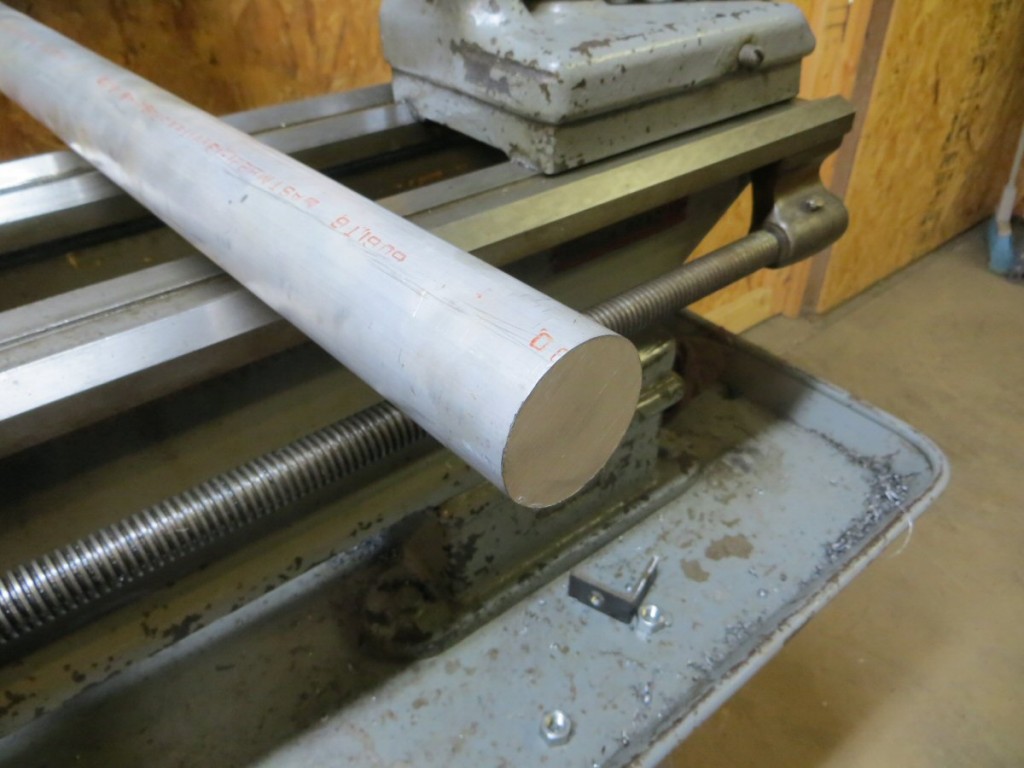 Cut off a piece for us to use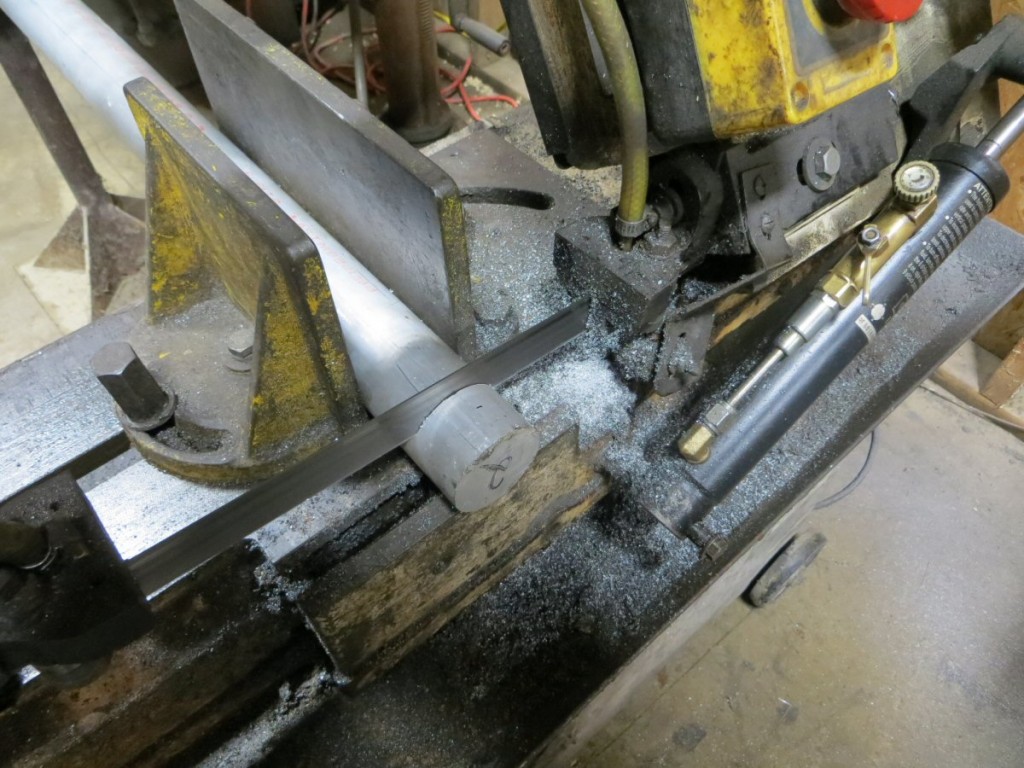 Face off both ends square and parallel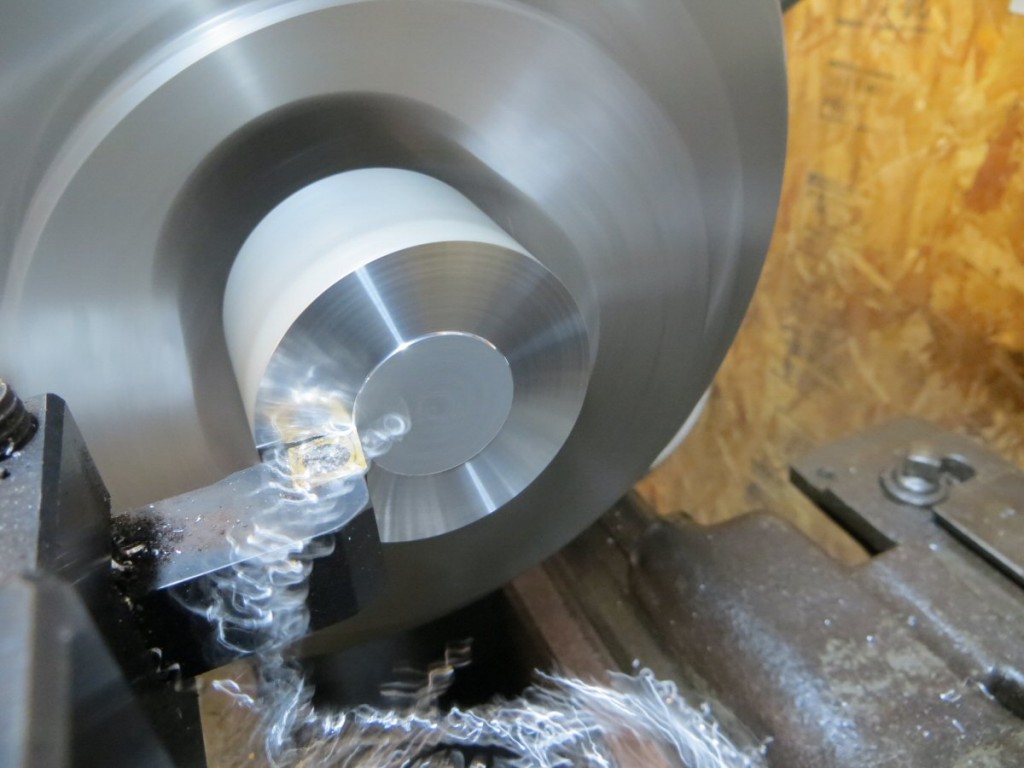 A trick I picked up somewhere…use your parallels to position short pieces in your lathe chuck to keep everything square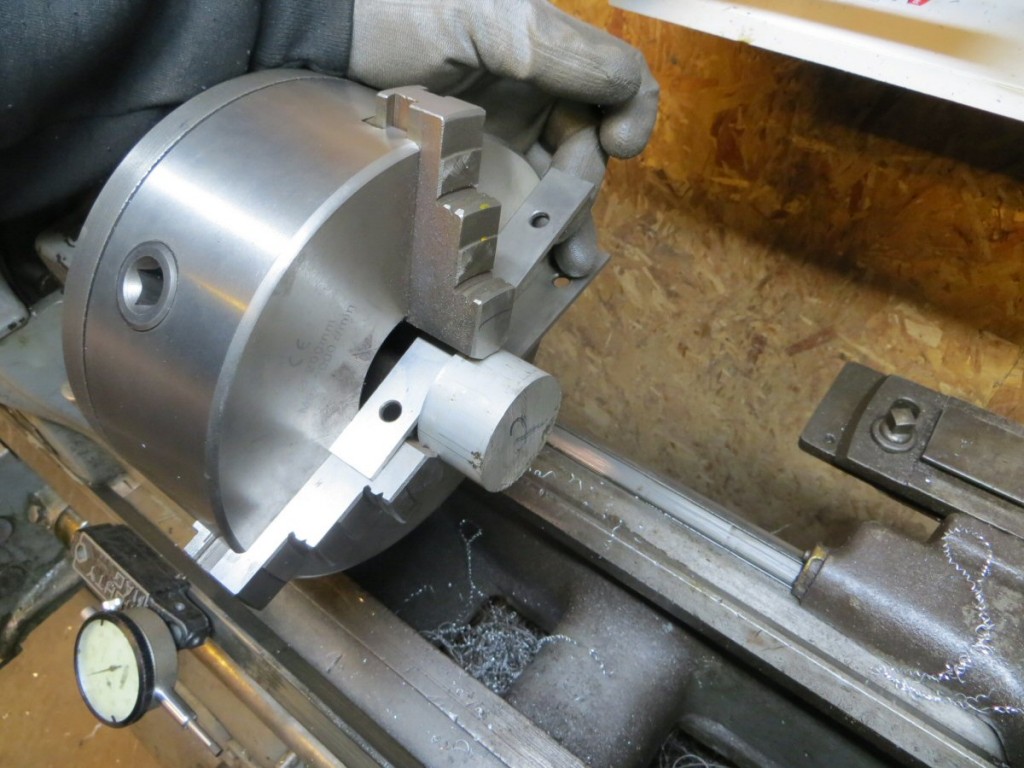 Drill a center hole to ensure that the drill does not walk when starting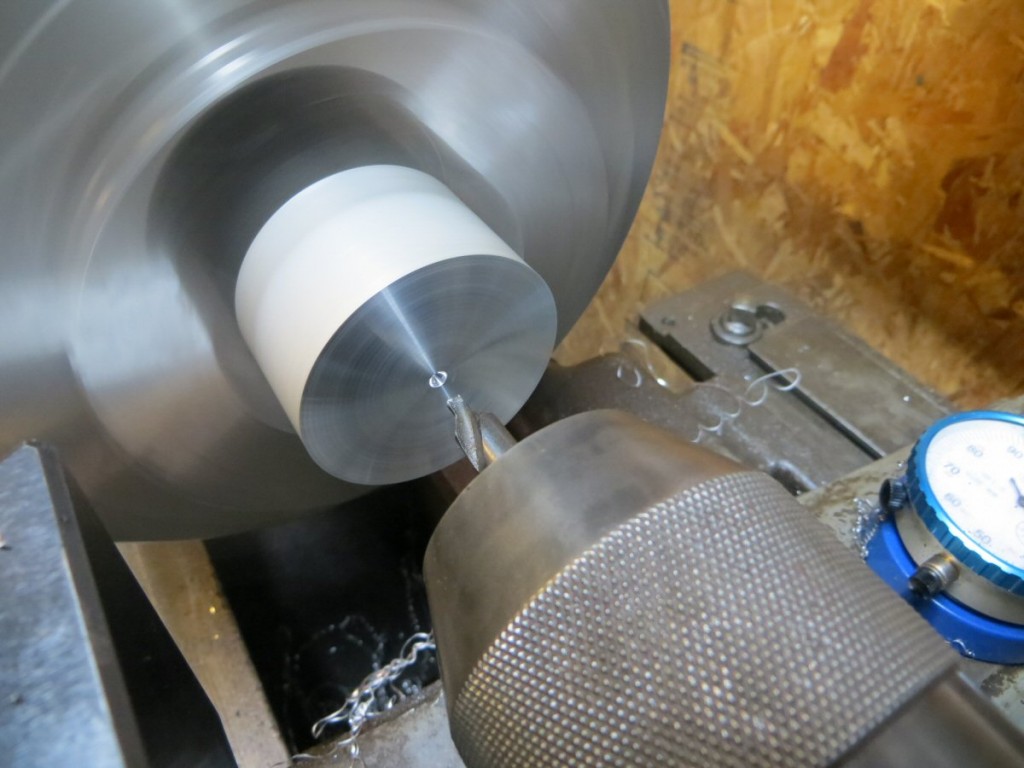 Drill to the required depth, it does not go all the way thru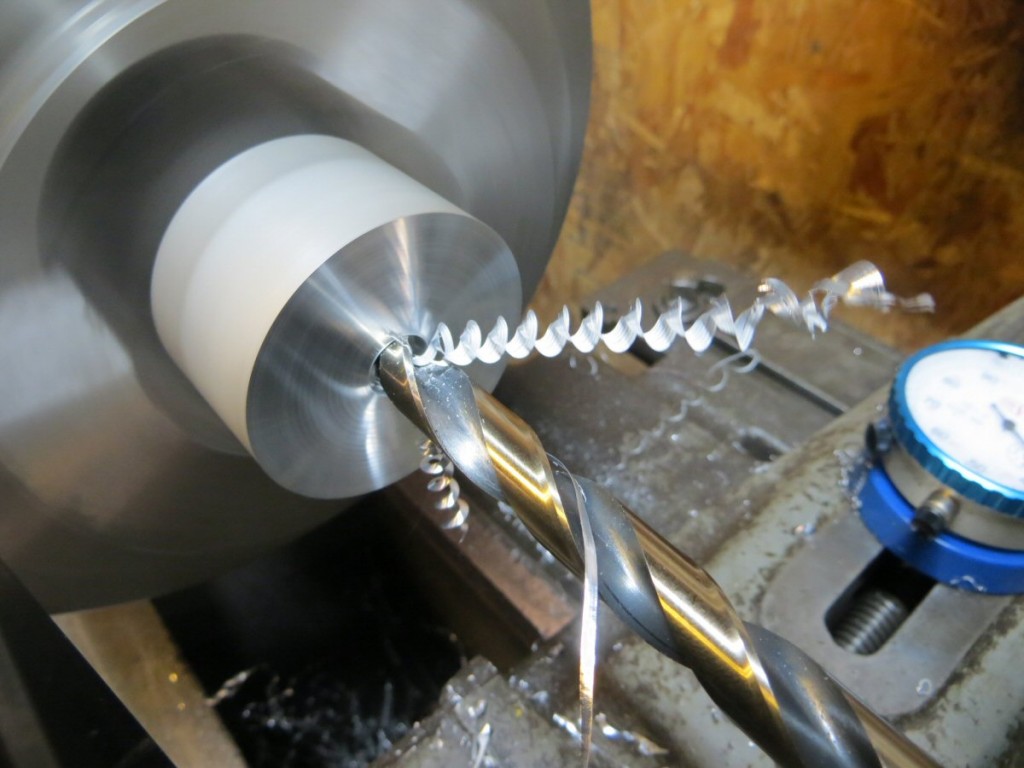 Turn down the hub, this is where the set screw will go to hold it onto the shaft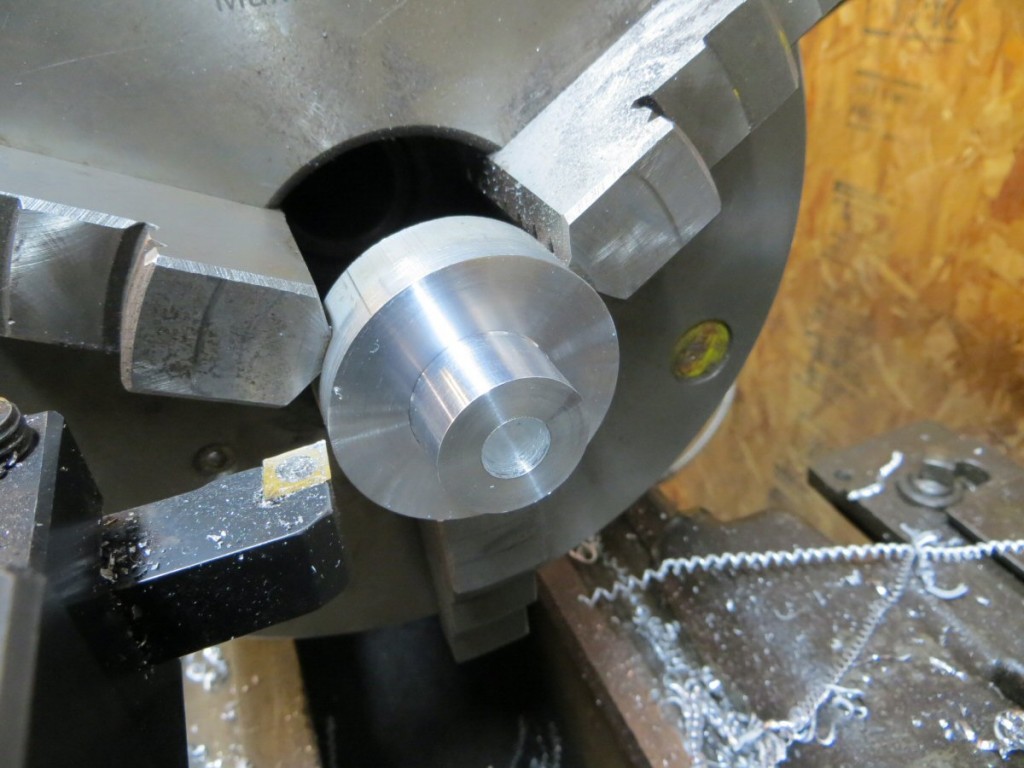 I had to drink a Coke to get the can…it makes great shim stock!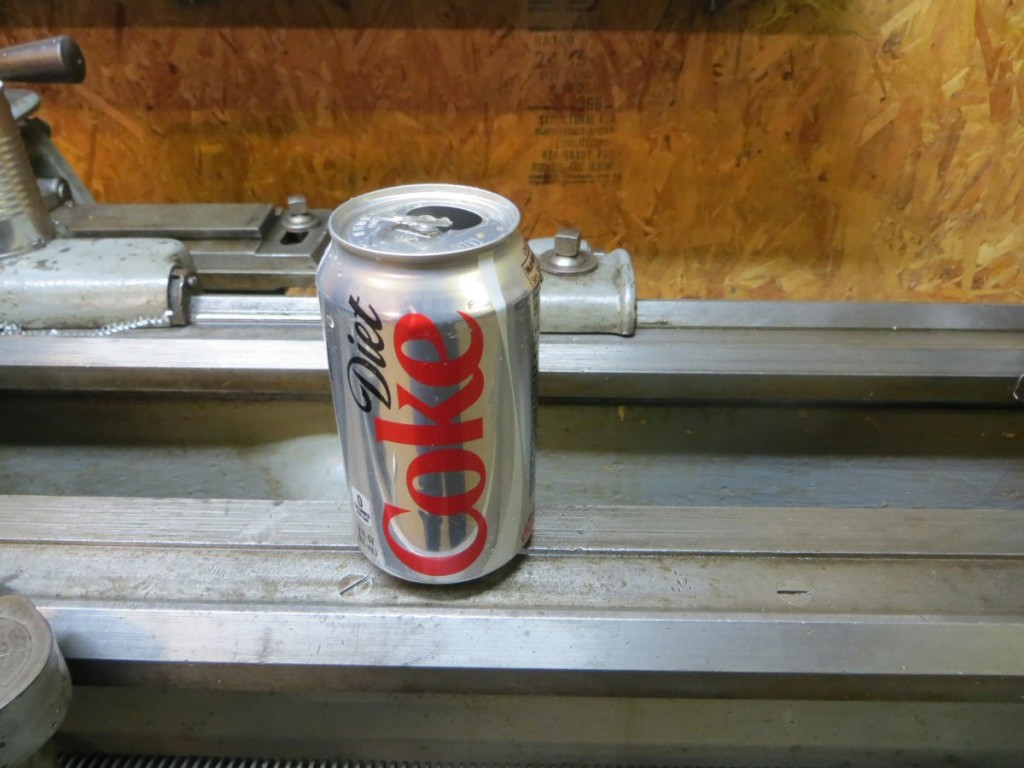 I used the shim to protect the finish on the part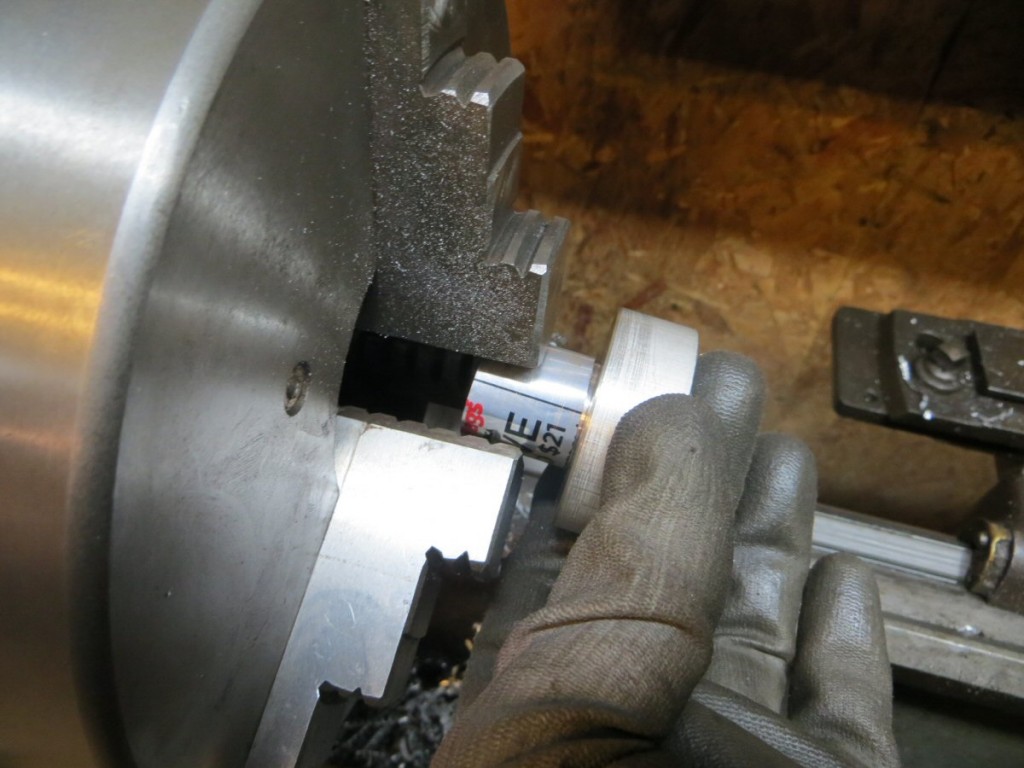 UhOh! I wanted to knurl the knob, but my knurling tool is not big enough!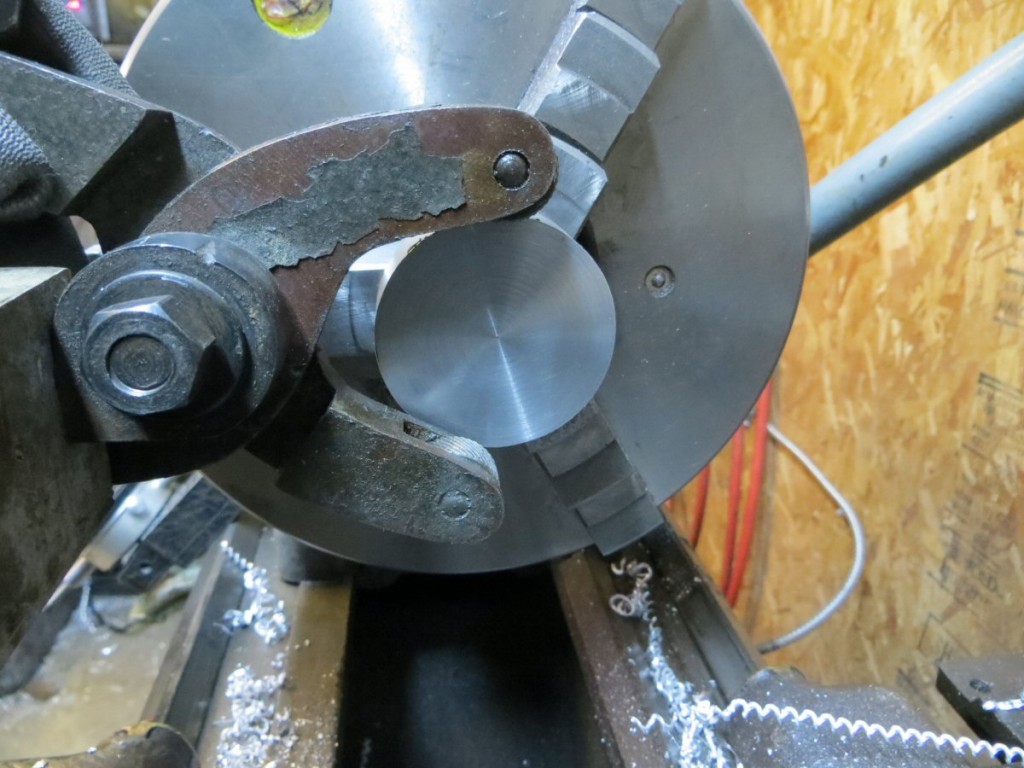 My other knurl will not get the job done either!!! Oh well, looks like I have something else to buy! Will have to leave the wheel unfinished for now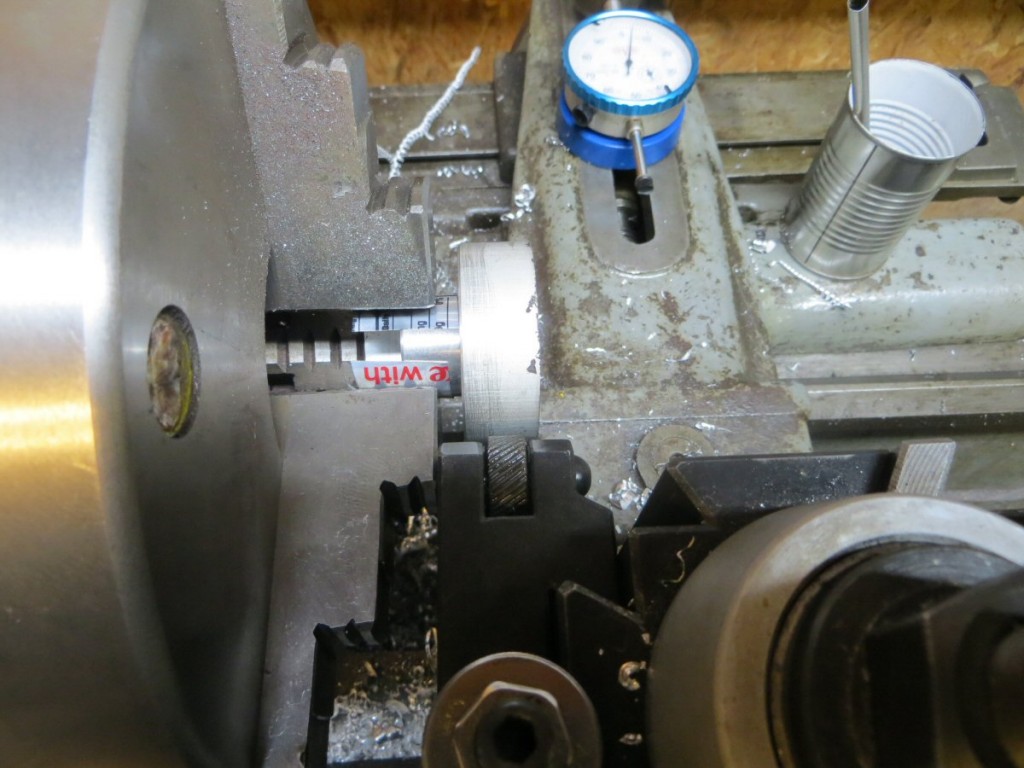 Moving over the the mill, drill and tap the hole for the set screw whick will hold the wheel onto the shaft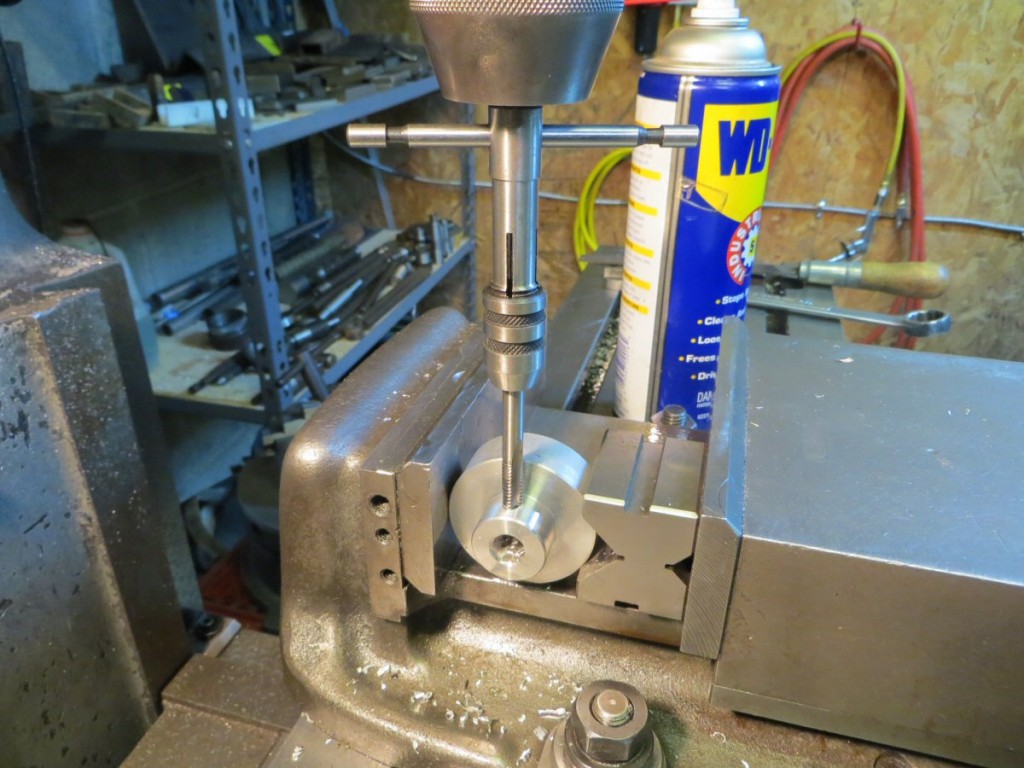 Now it is starting to look like something! Sure would look better with a nice knurled pattern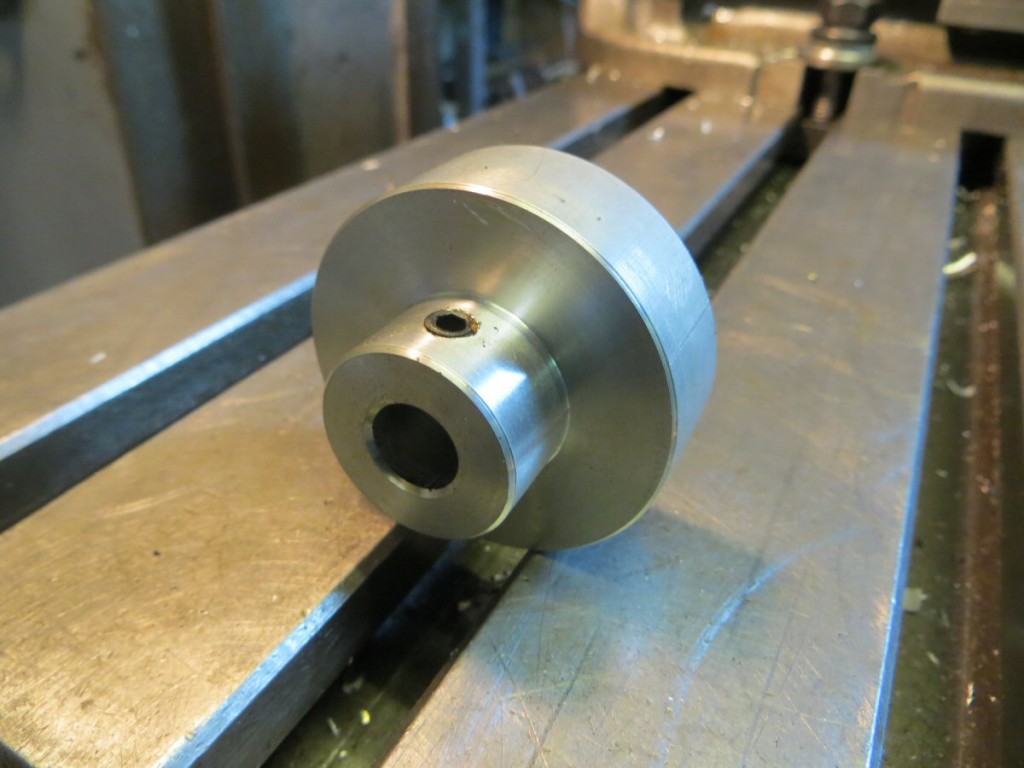 Fits like a glove and works like it is supposed to…now on to the tooling catalog to purchase a bigger knurl!