Had a recent project where I needed not only to do some inside/outside clamping without disturbing the setup…
…but also needed to "extend" the surface of my rotary table. After some careful thought, I came up with this solution.
I started with aluminum flat bar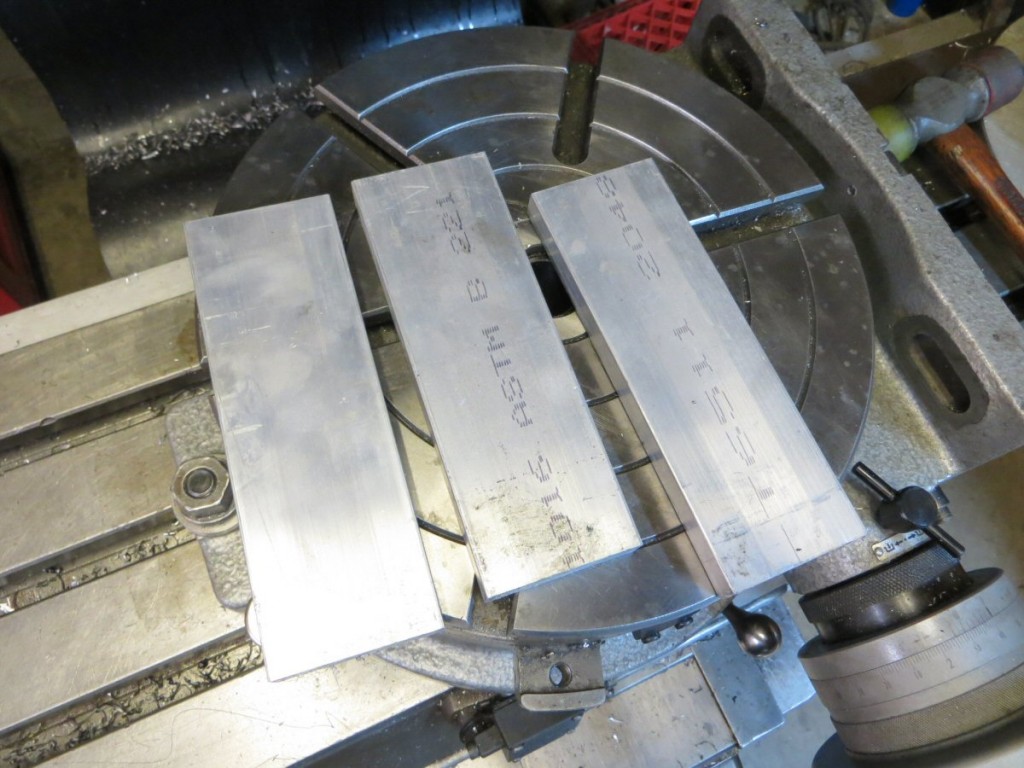 The center hole is to hold down to the rotary table. I offset the hole to allow both short and long clamps to be used depending on the part shape/size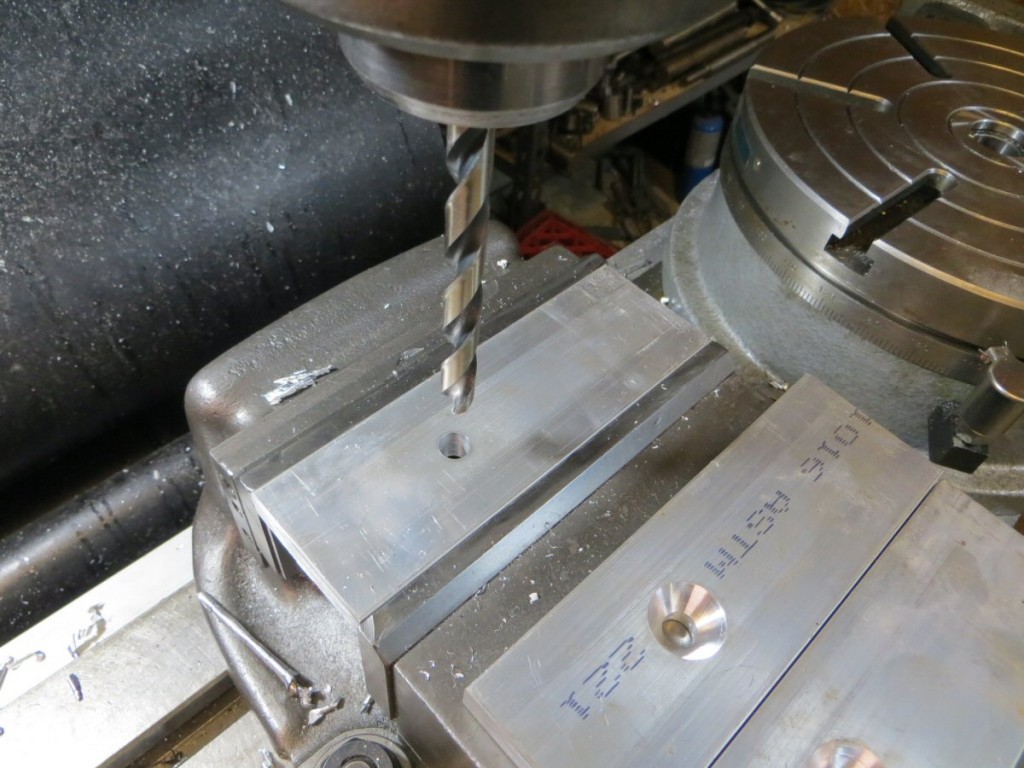 We need to flush mount the "extenders" to the table, so we use a countersunk screw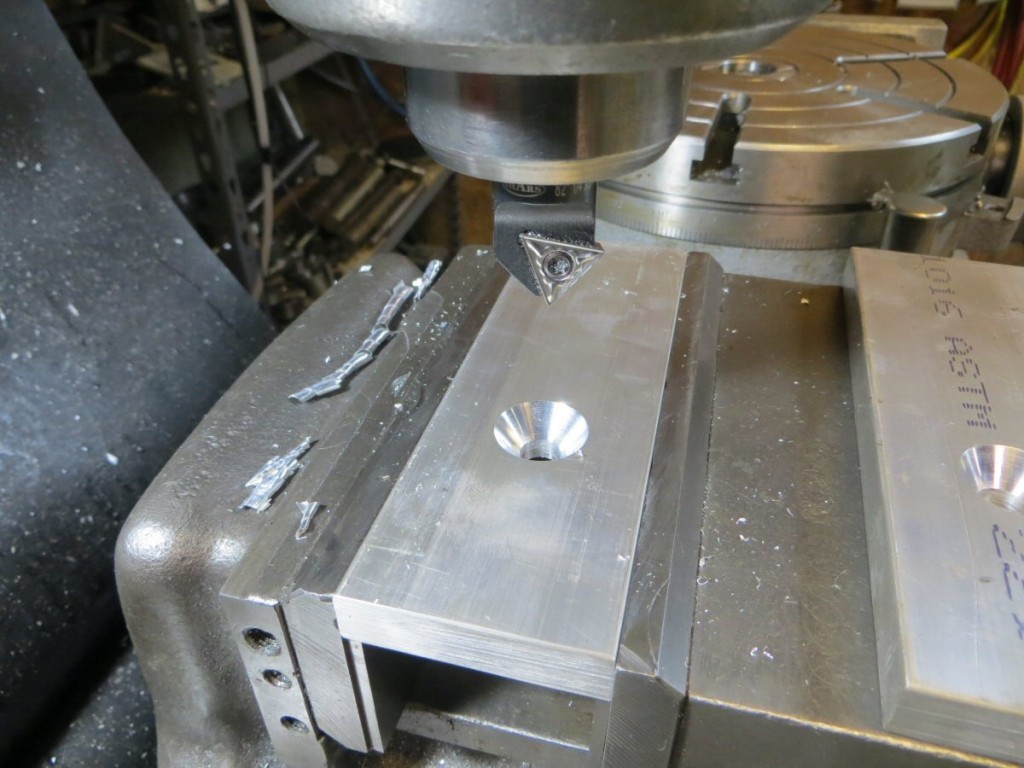 The other two holes will be used for the hold down stud for a standard T-Slot clamp setup.
I like to use a spotting drill to make sure the hole is where I intend it to be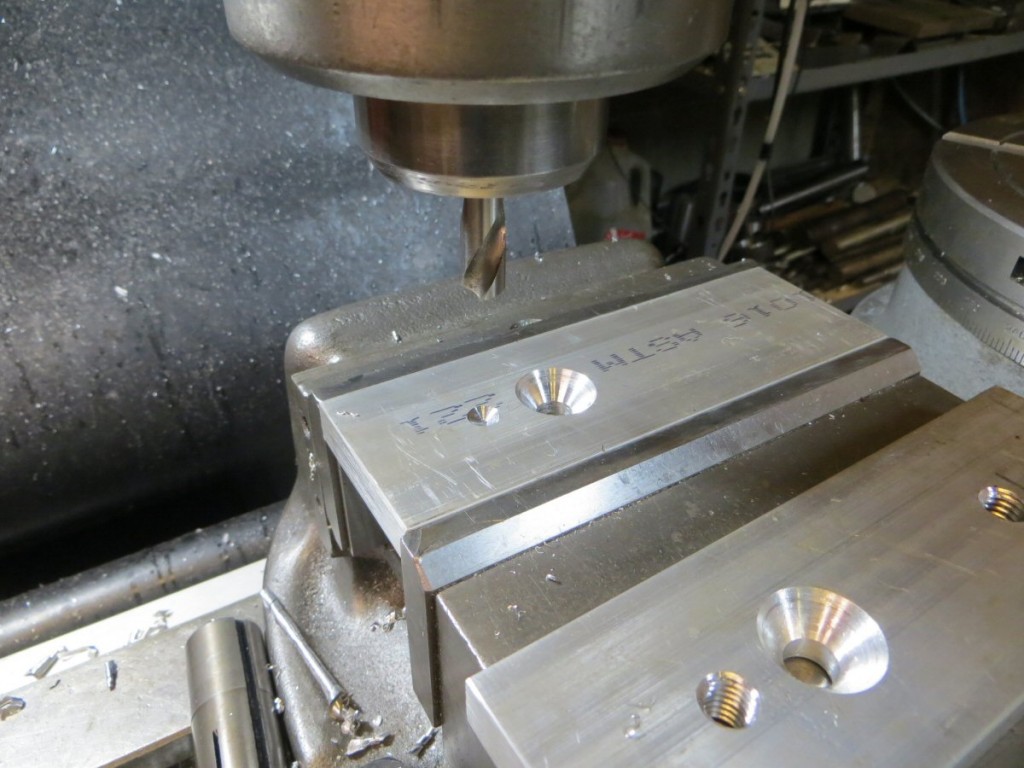 Then we drill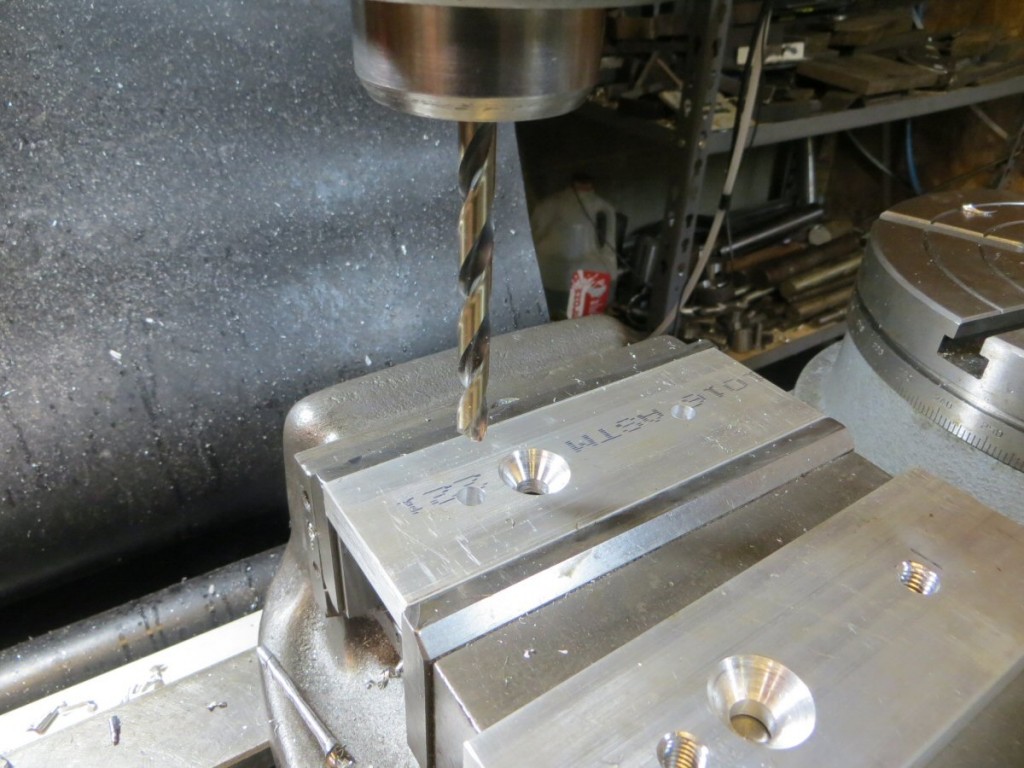 Did I mention I love working with aluminum? A little WD-40 and we use the machine to run the tap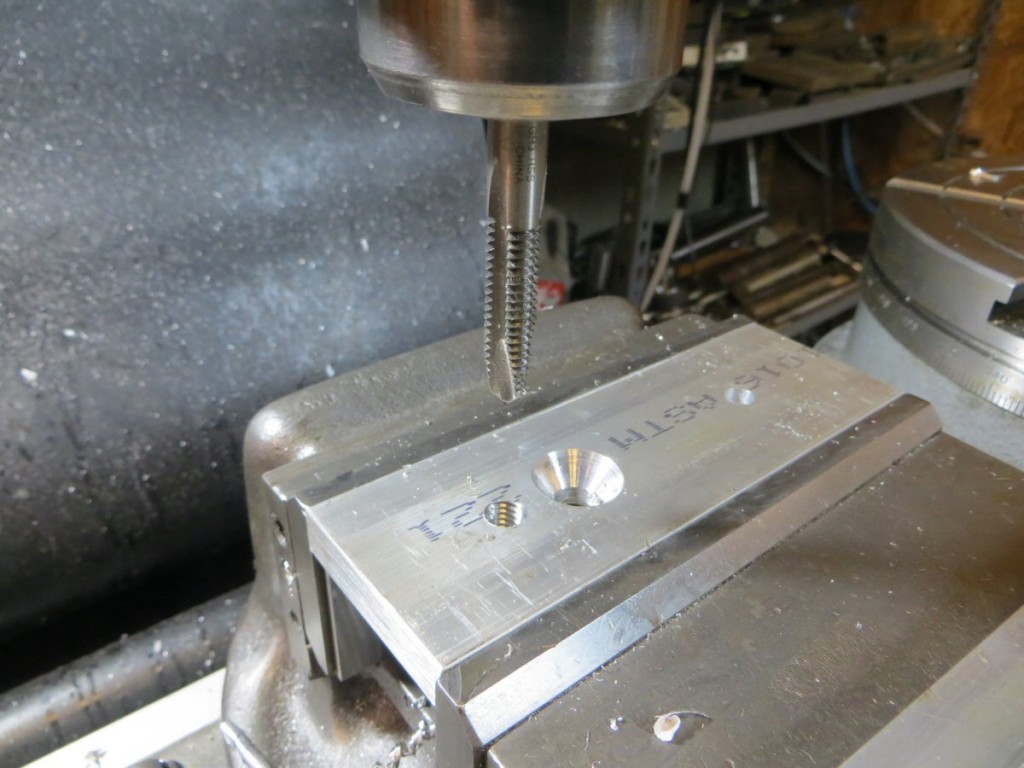 All thats left is to bolt the extenders to the rotary table…this is the way I needed them for this project…but they are designed to be very flexible in use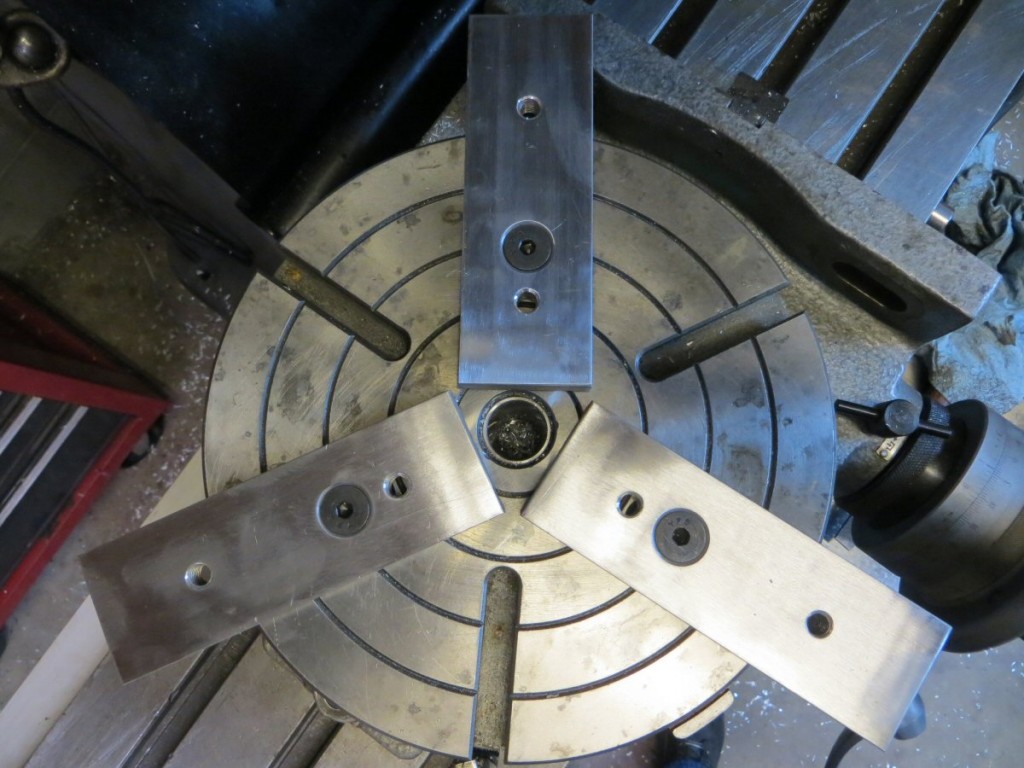 here I am using the clamps to hold a 9 inch part on a 10 inch table on the outside, to allow work on the inside diameter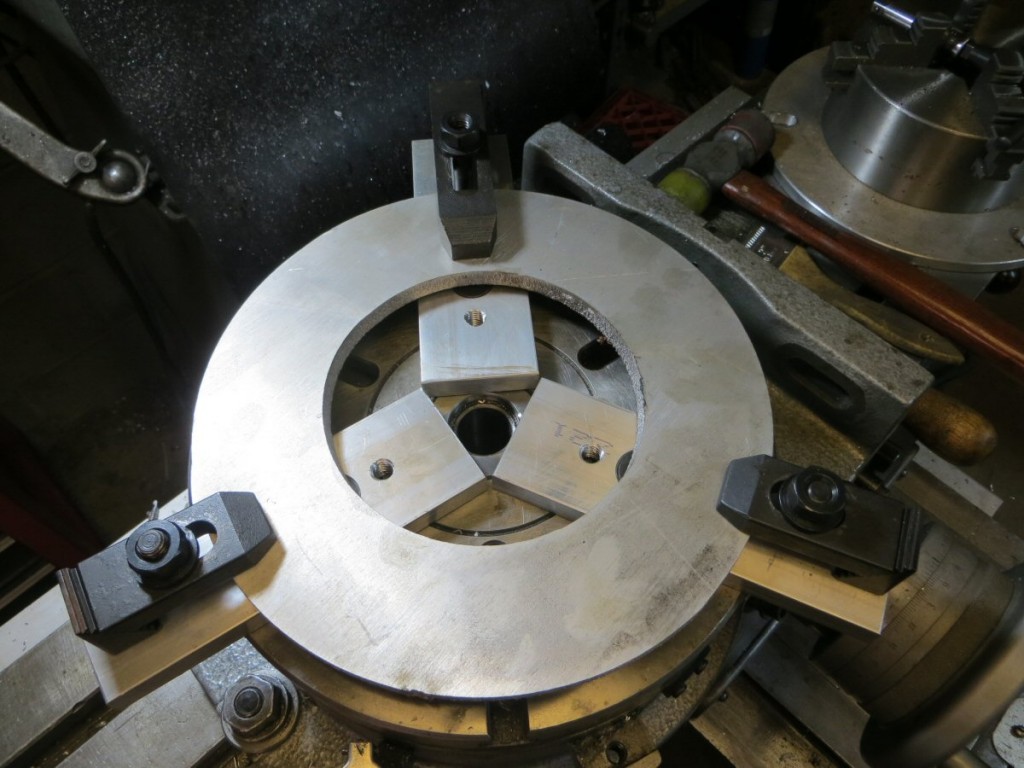 In addition to extending the size of the table, once I get the part where I want it, I can move the clamps one at a time without disturbing the setup. Now I can work on the outside diameter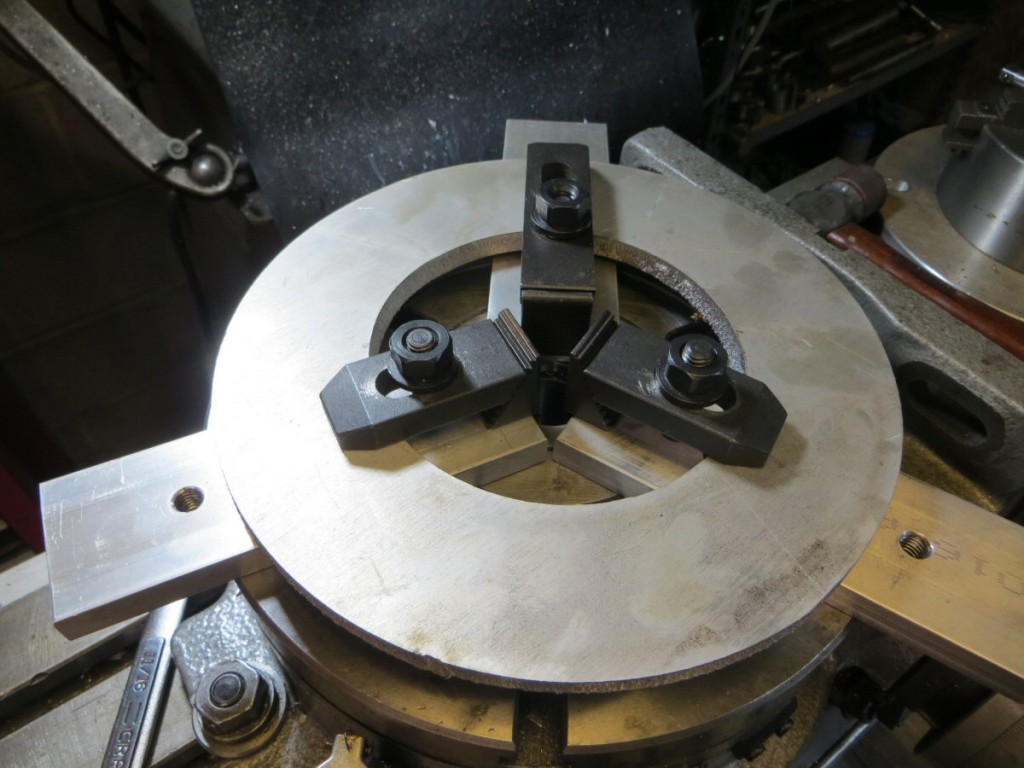 I can also use various configurations to clamp a really large piece to the table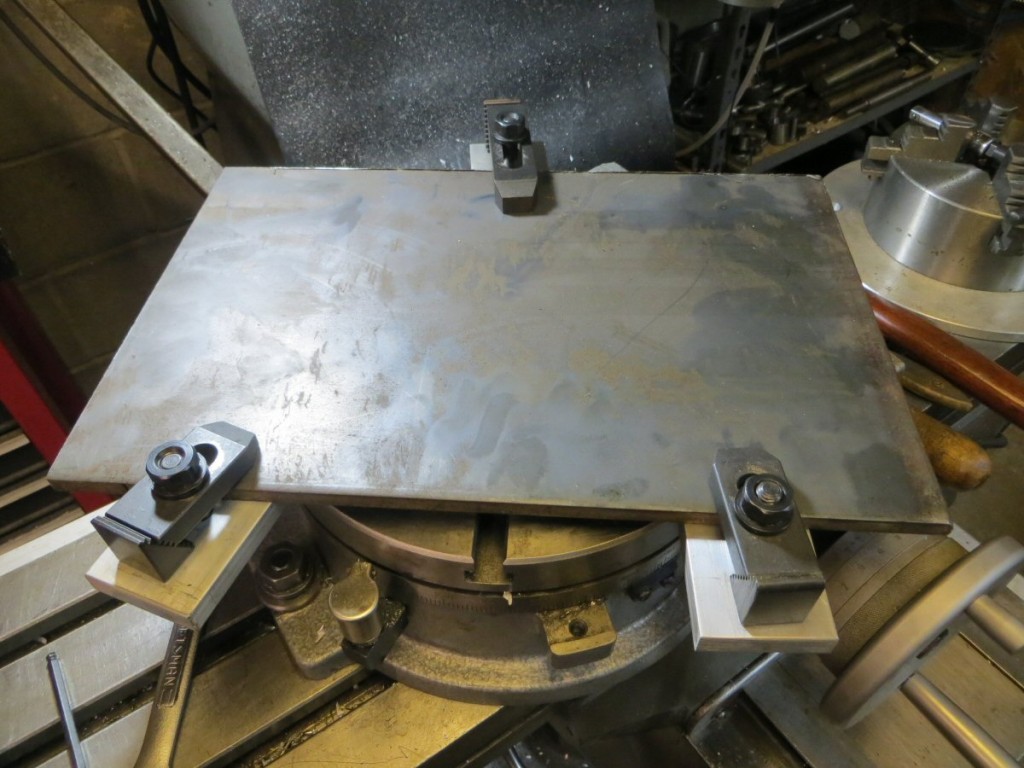 I really like how these turned out and they serve thier purpose very well