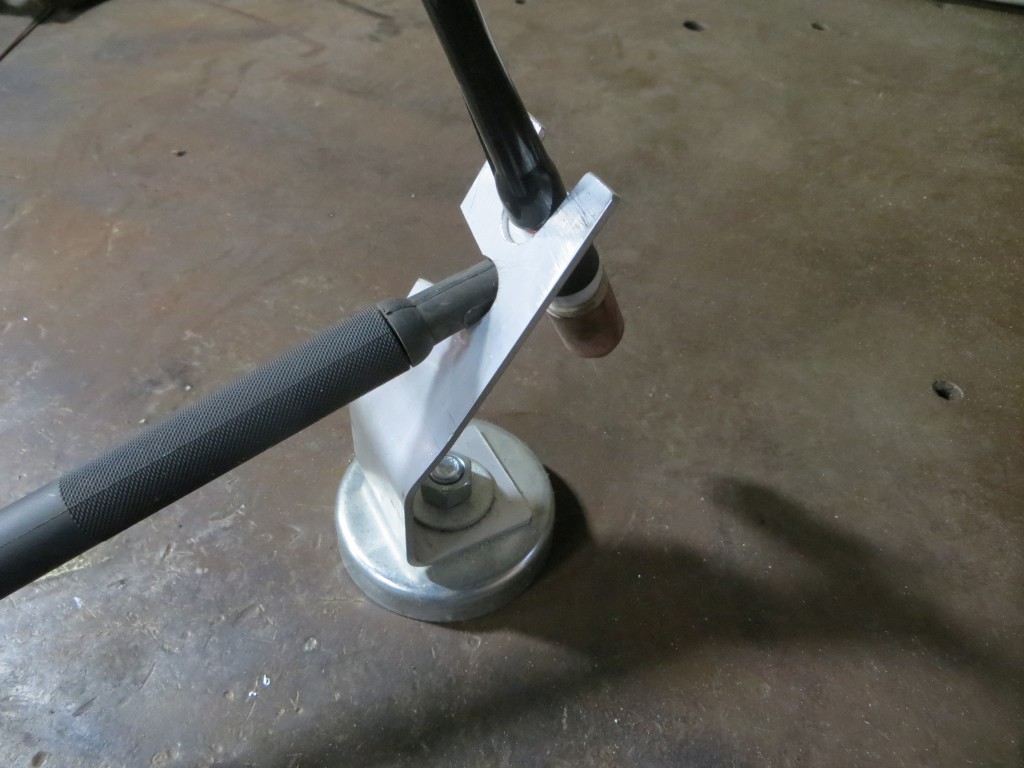 A Tig Torch Holder can be had for 20 bucks or so from any welders supply website…but it is much more fun to make your own…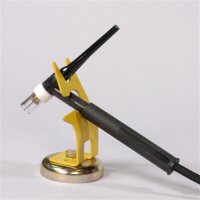 Here is one typical of whats for sale on the internet…
I like to use a heavy paper template to work out my ideas. I basically copied the "standard" design for these holders by looking at pictures on the internet. I have my torch handy to get measurements and cut out a piece of heavy paper that looked like the right size.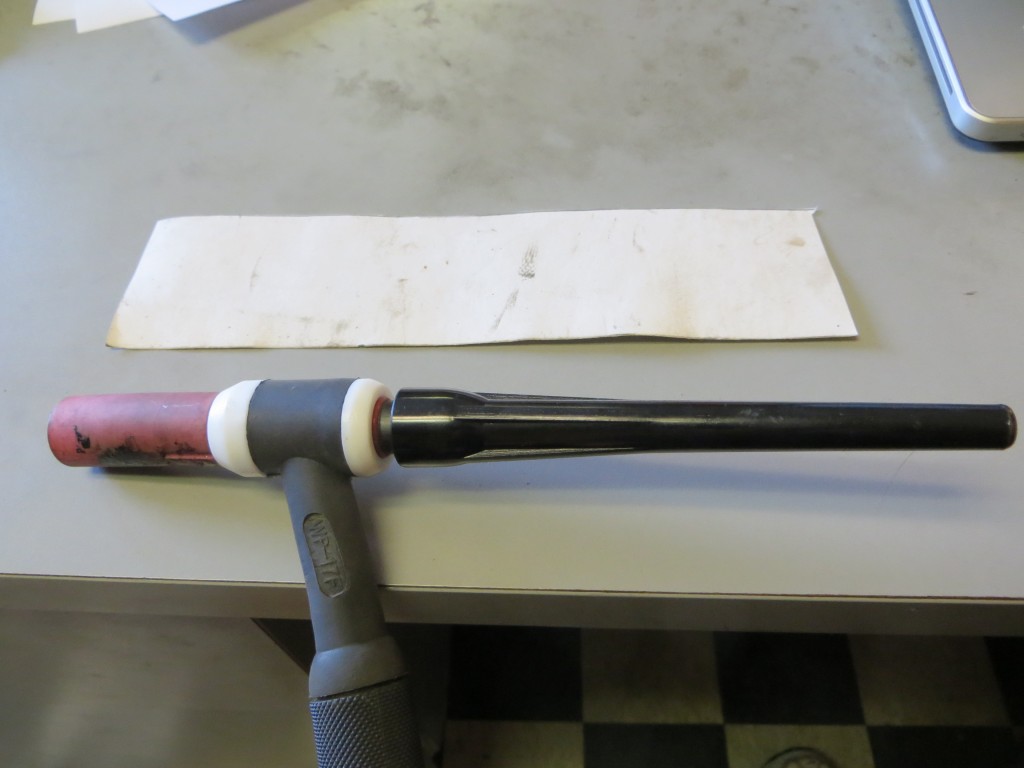 I drew out where the holes and slots should be…the cut them out with scissors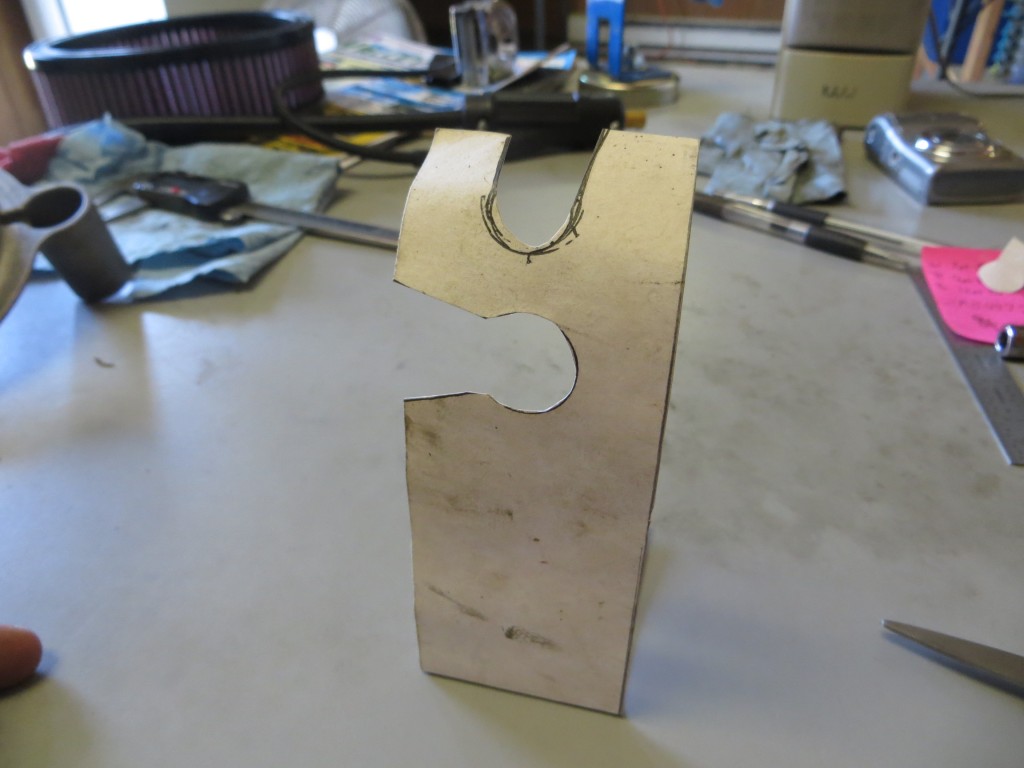 Put the torch in to make sure I had things correct…looking good so far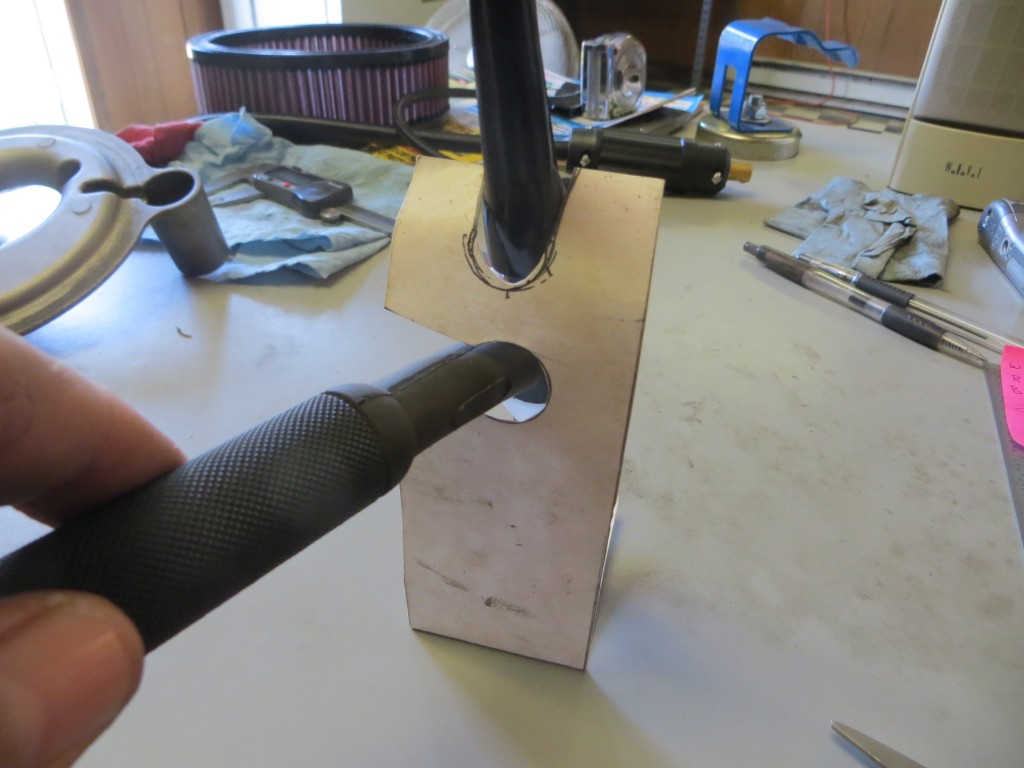 Used the mill to get the holes where I wanted, then off to the bandsaw to cut out the slots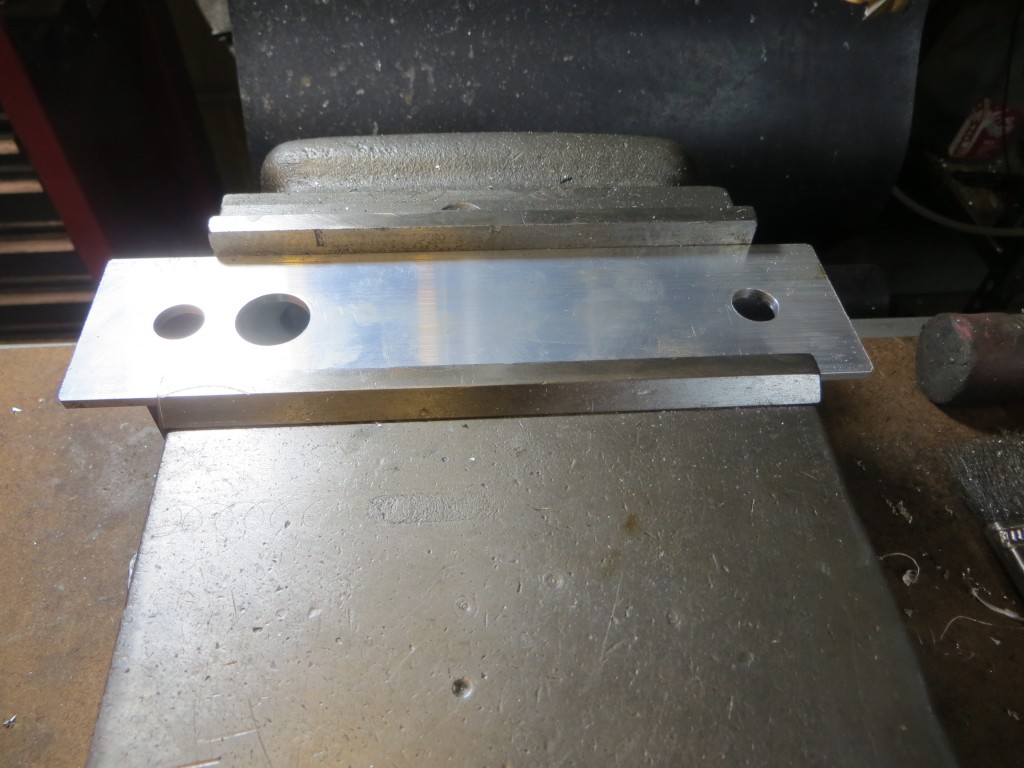 After the slots were filed smooth, it is off to the press to put some bends in so I can mount it and so that it holds the torch correctly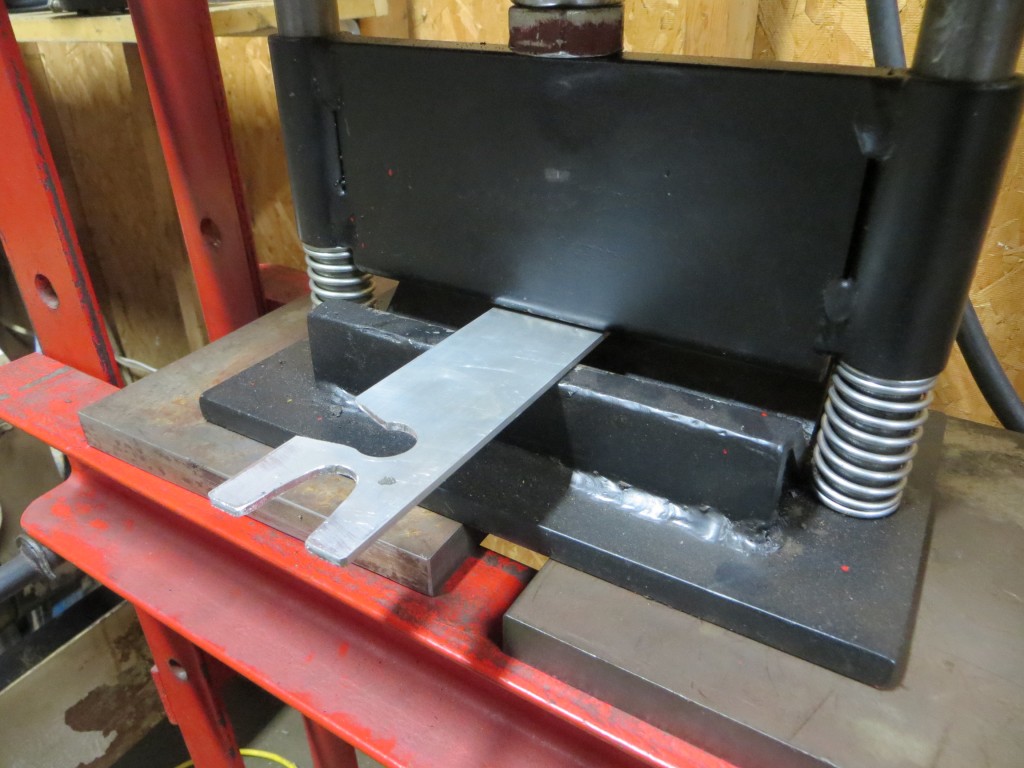 After a little tweaking, I bolted the holder to a magnetic hold down that I had laying around…it worked out pretty good if I do say so myself…and the bonus is I MADE IT MYSELF!