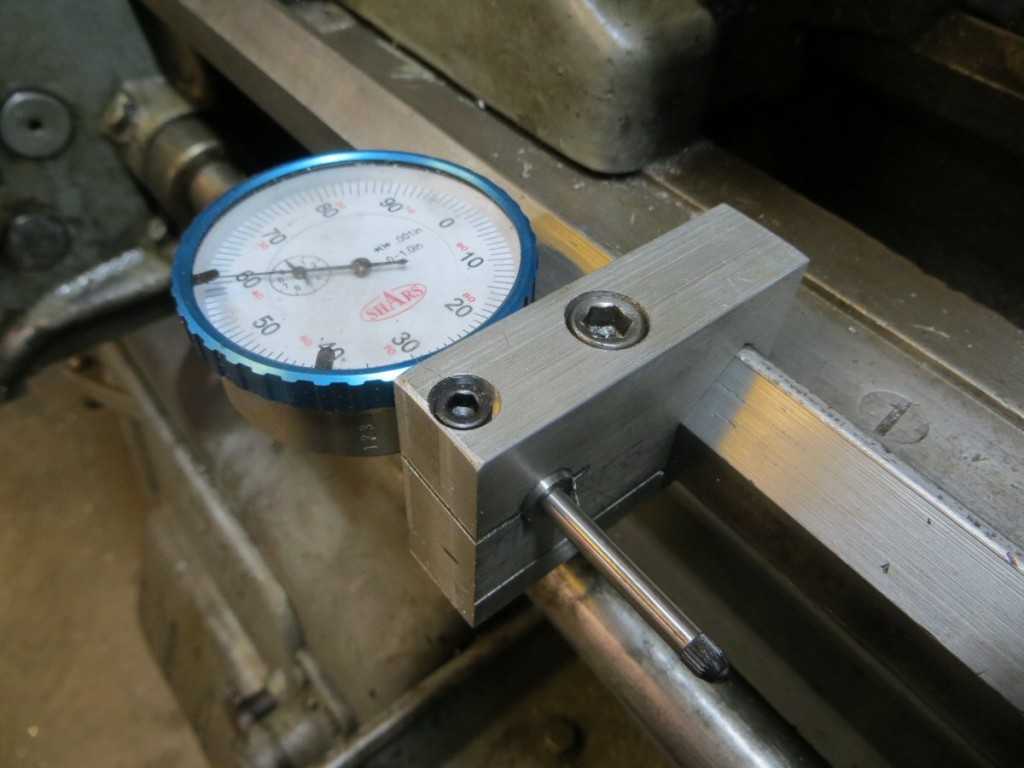 Wanted a more sturdy and repeatable setup than the magnetic holder I "stuck" to the lathe bed…
nothing new here, thousands of examples of this type on the internet…just going to detail the build, maybe someone can get something from it…
I like to use a paper template sometimes…helps me visual the final piece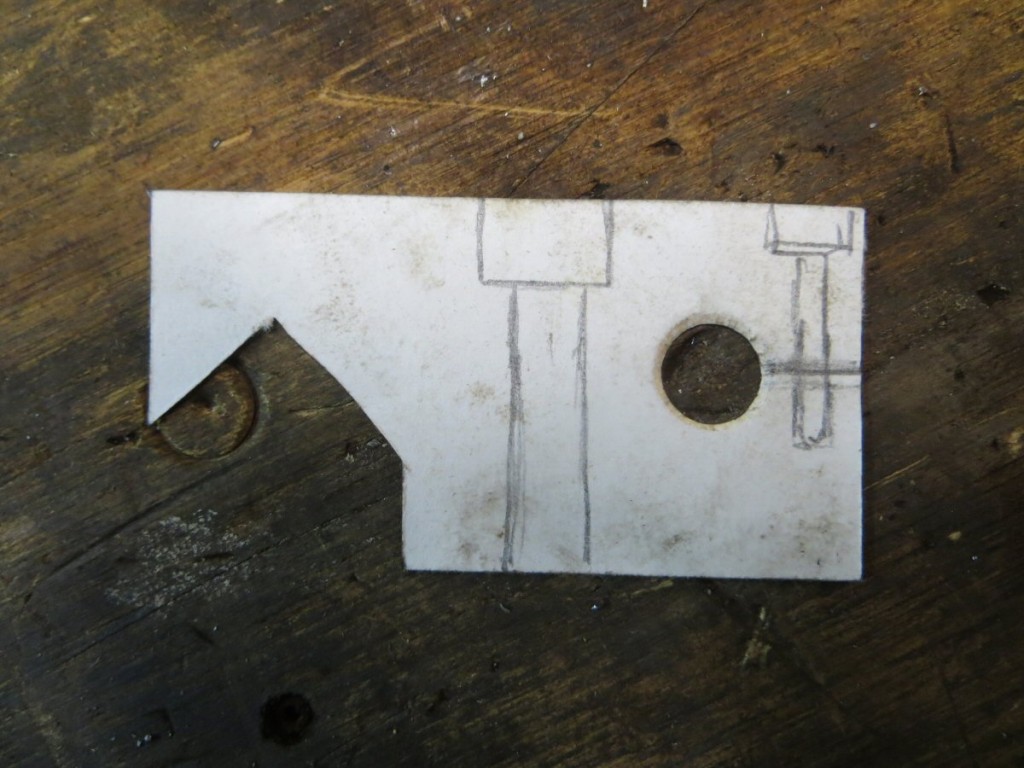 Using the paper template, I can make sure that everything will work the way I want it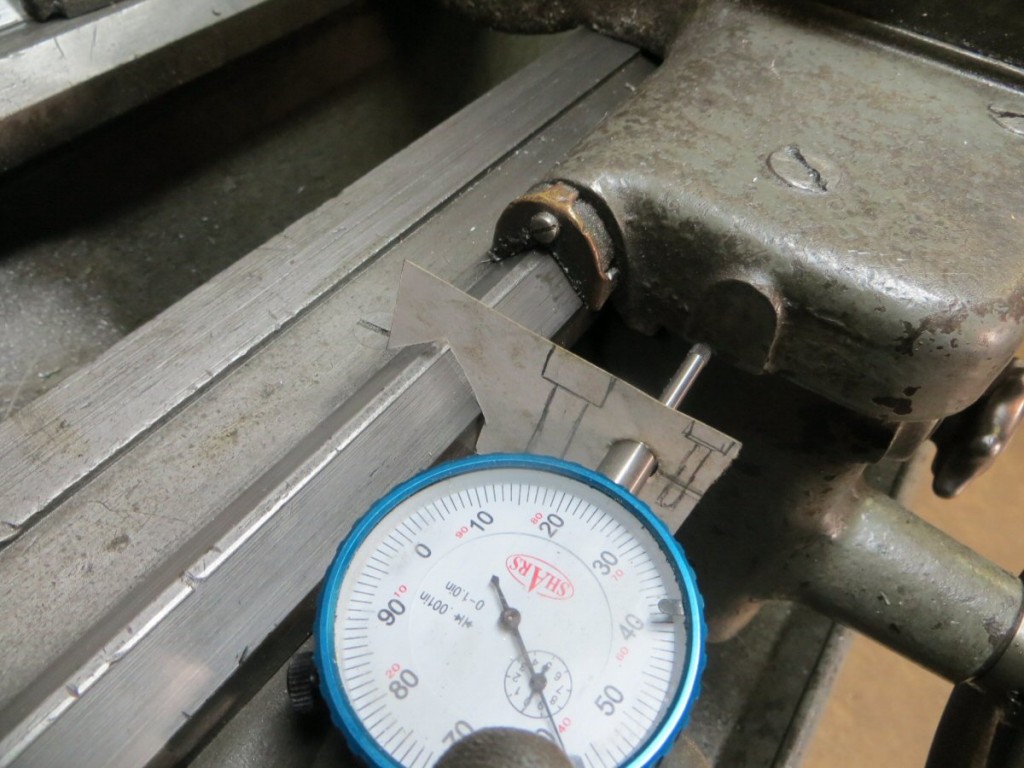 Looks like this will work so off to the bandsaw with a piece of 1 1/2 x 3/4 aluminum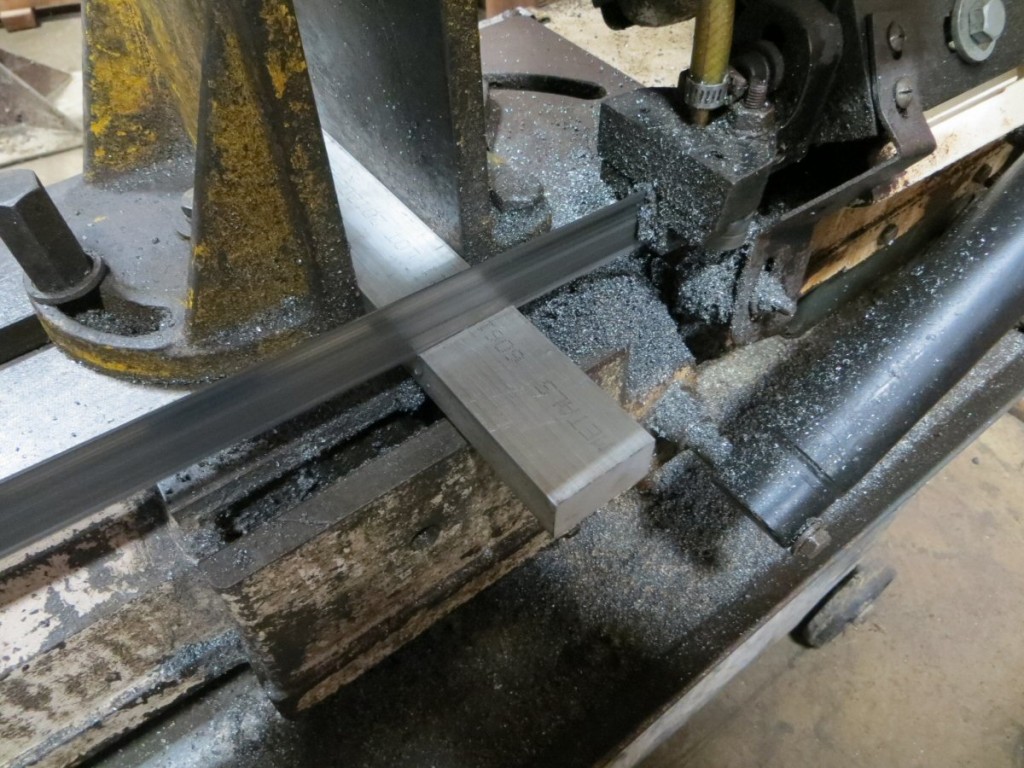 I used a parallel and a 45 to check the tilt of the milling machine head so we are pretty close to a 45 degree angle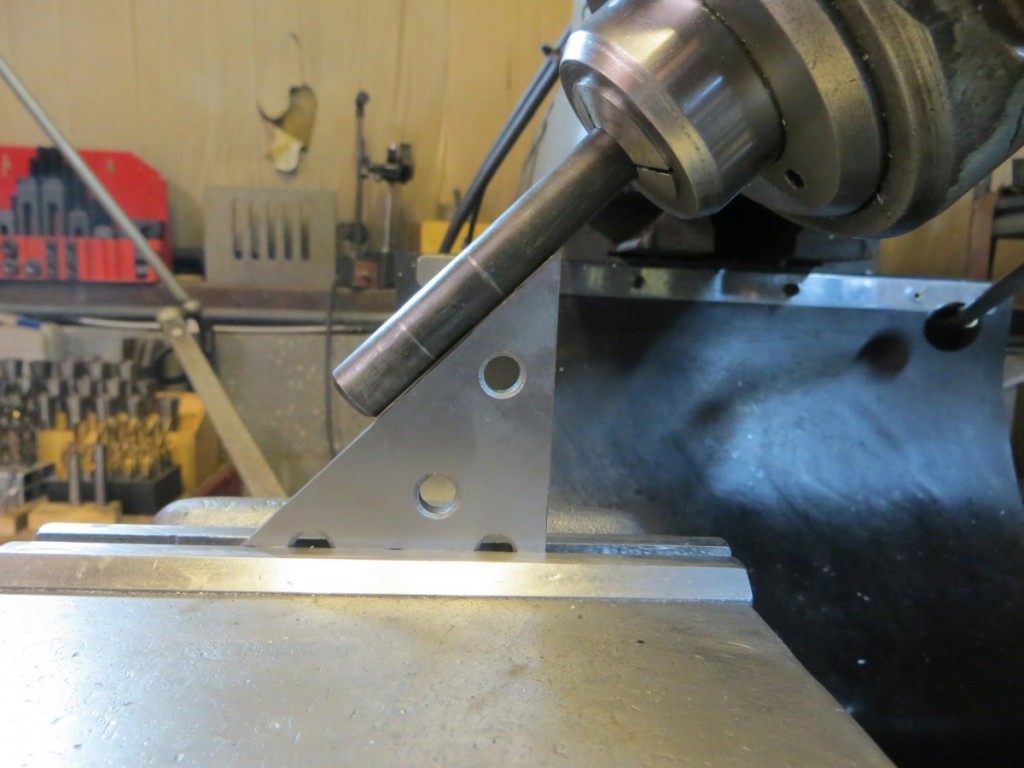 Using a 3/4 inch mill, cut away the inital "V" area, the exact measurements are not critical so I use the marked lines to "eyeball" it. After this I straightend up the head and finisihed the cut.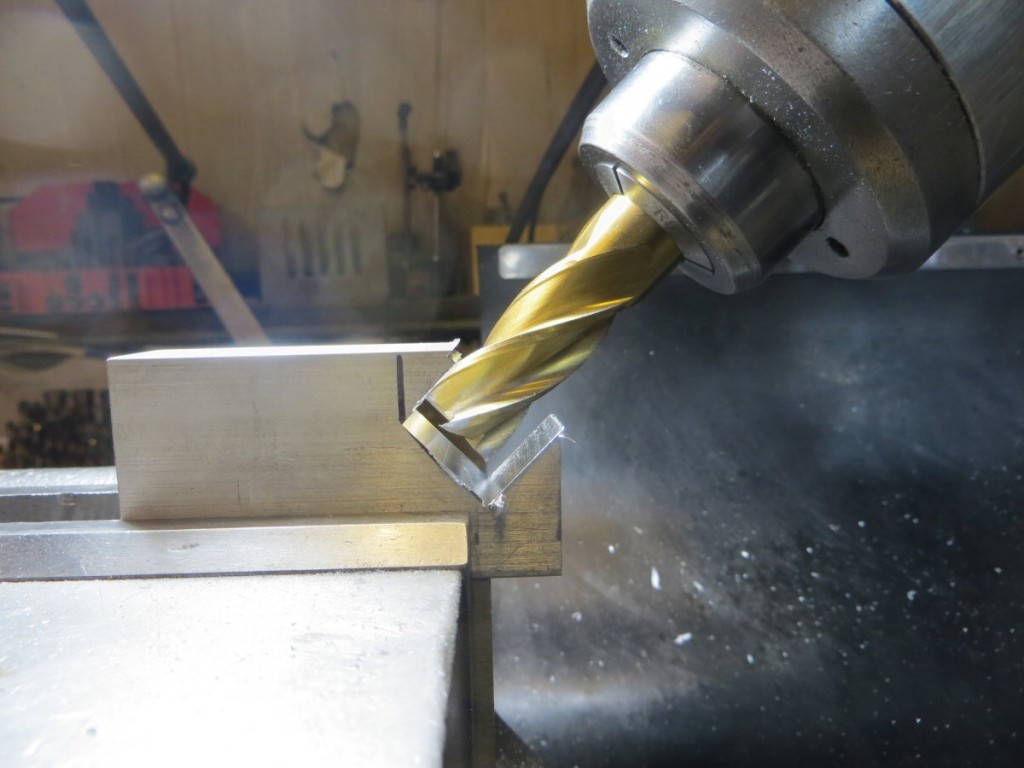 I cut a 3/4 inch piece for the bottom strap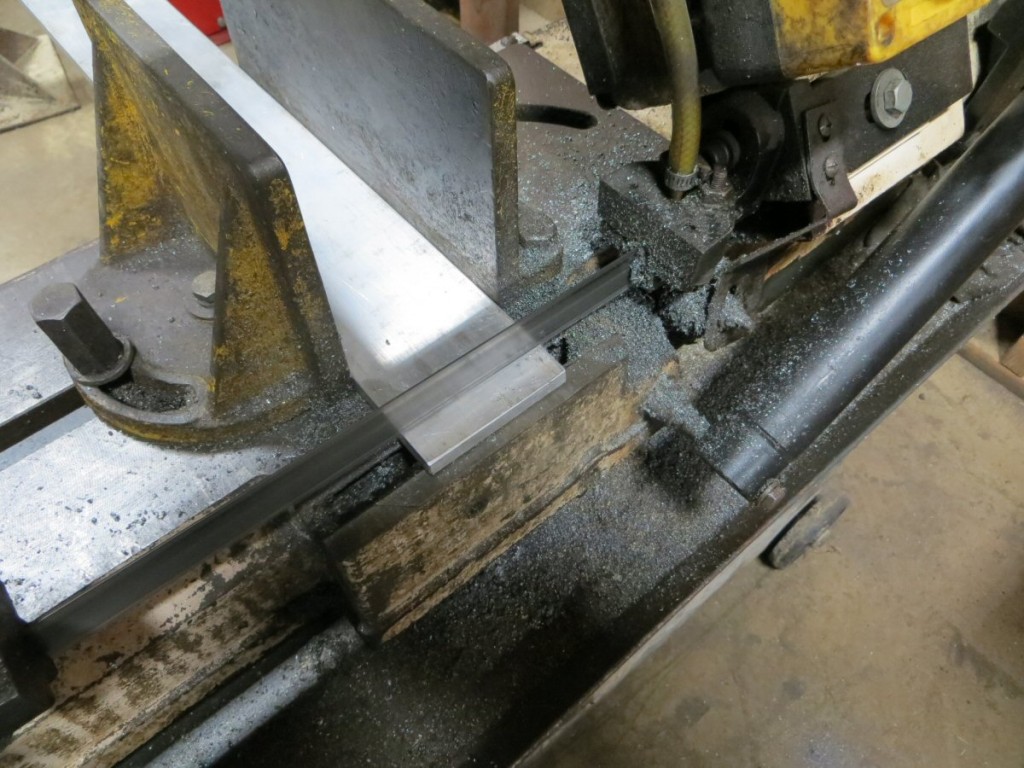 I drilled a 3/8″ hole for the indicator, we will slot this later and make it a clamp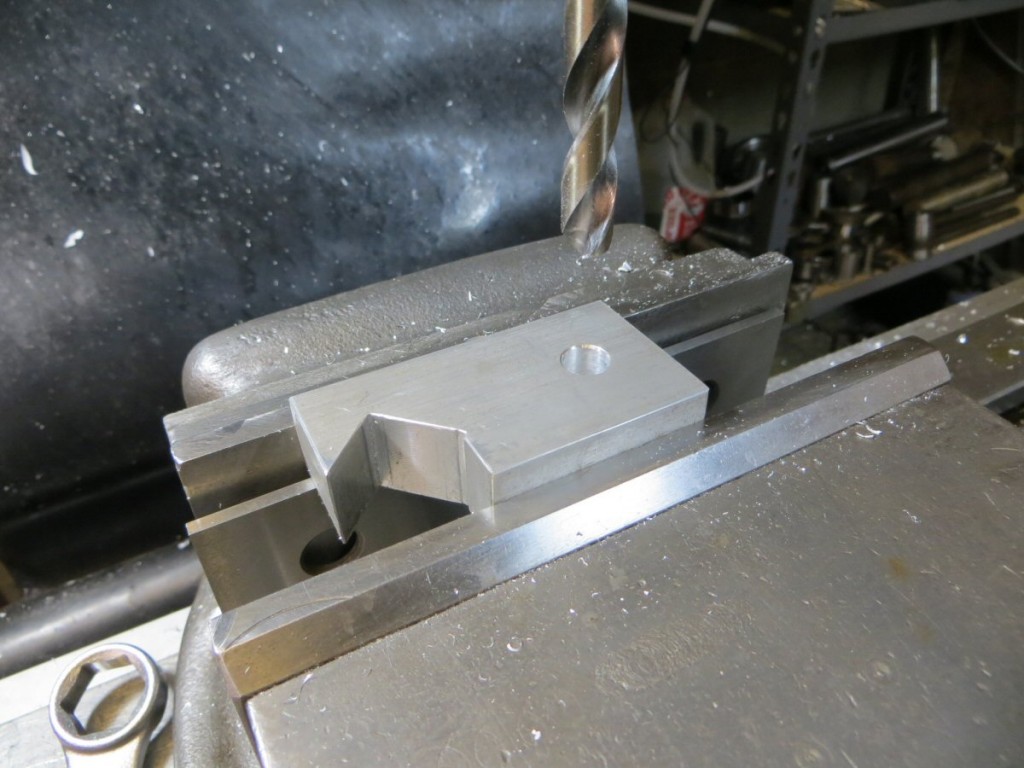 We drilled a clearance hole for the 3/8″ socket head cap screw we will use, now we use a 1/2″ mill to counterbore for the socket head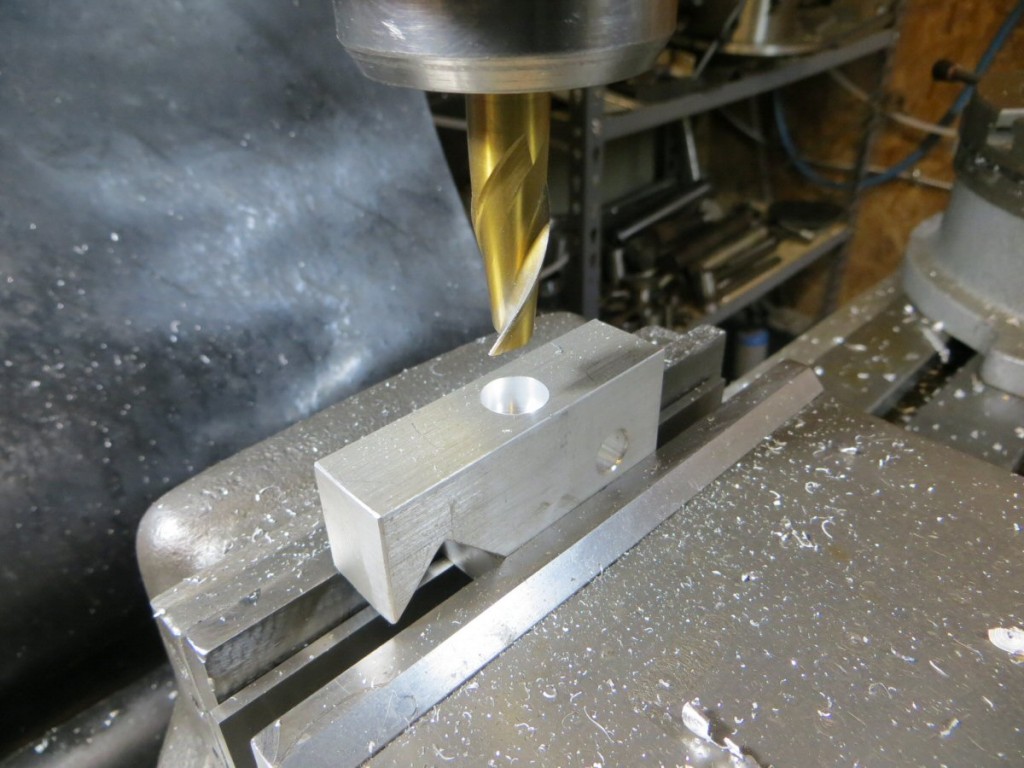 With the bottom strap in position, I use a transfer punch to mark the strap for the 3/8-16 threads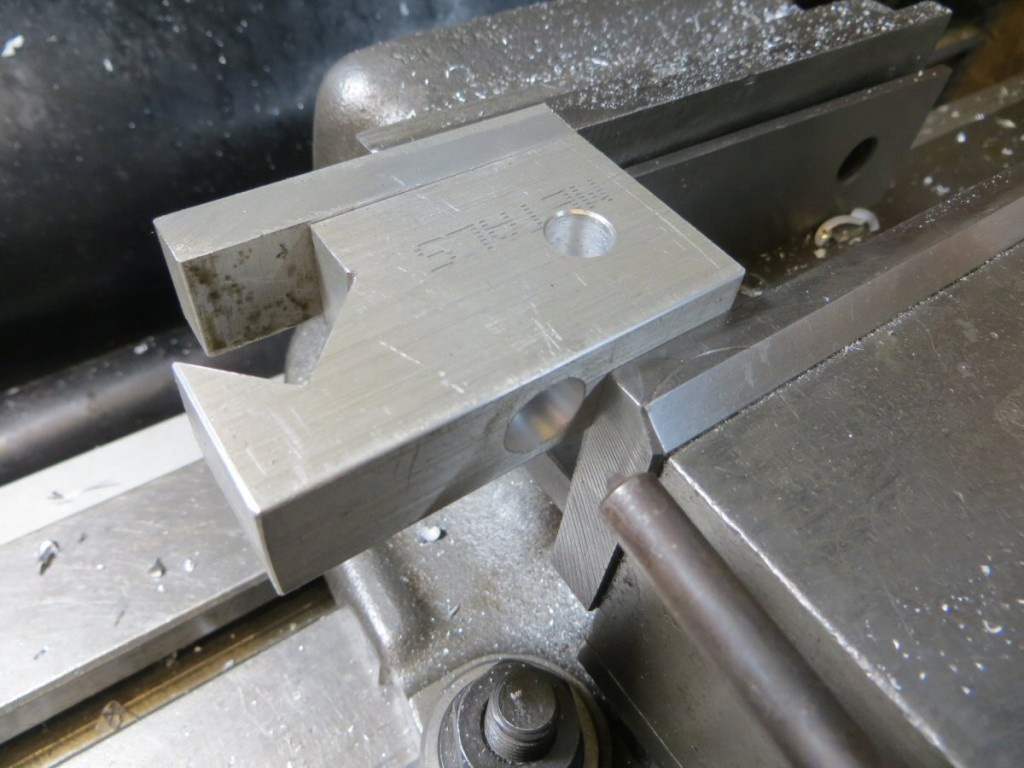 Now we drill and tap the strap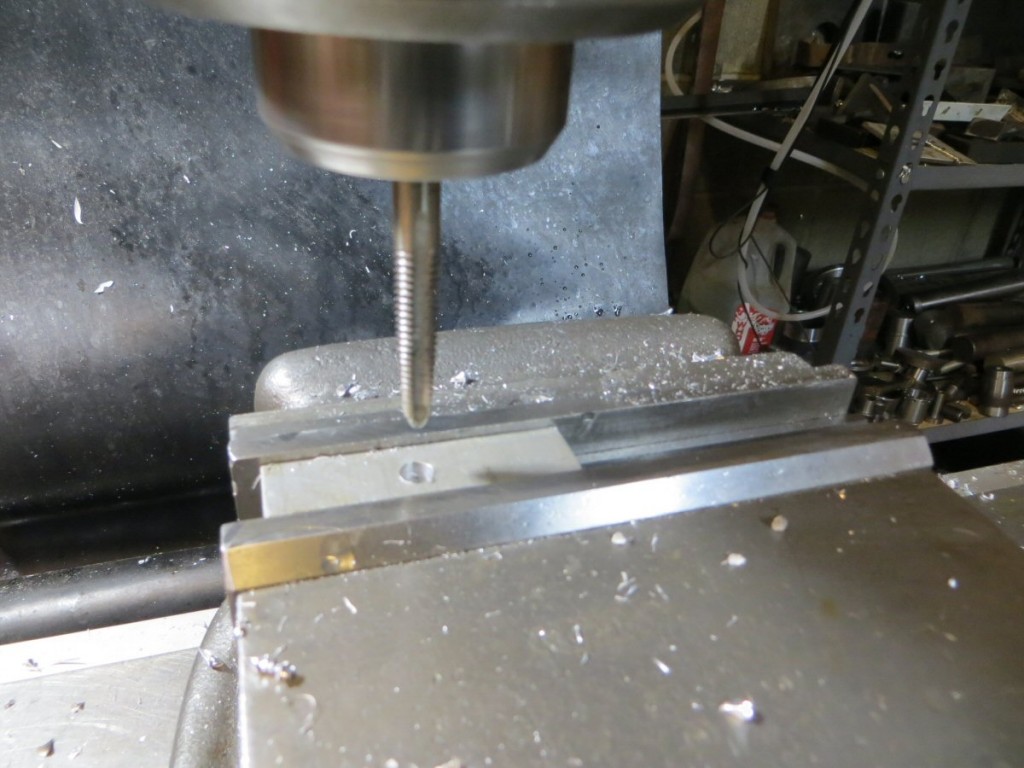 We use our slitting saw to make a clamp for the indicator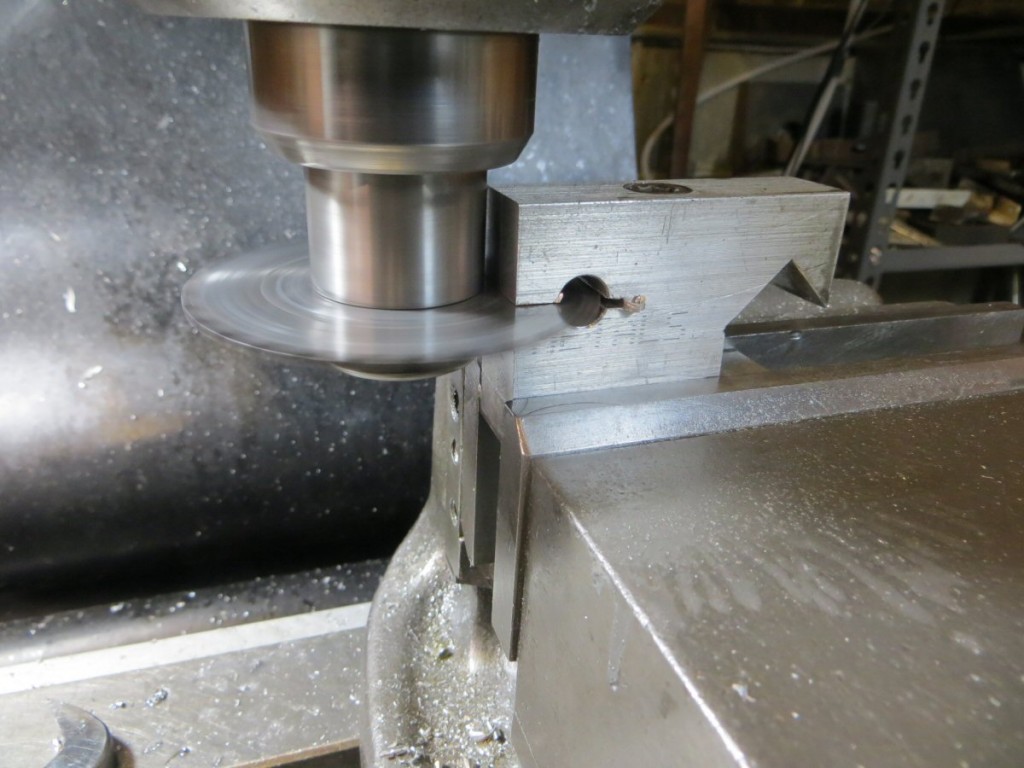 We used a #25 drill for the threaded portion (bottom half) and a 3/16″ bit for the top half(clearance), now we tap the 10-24 threads in the bottom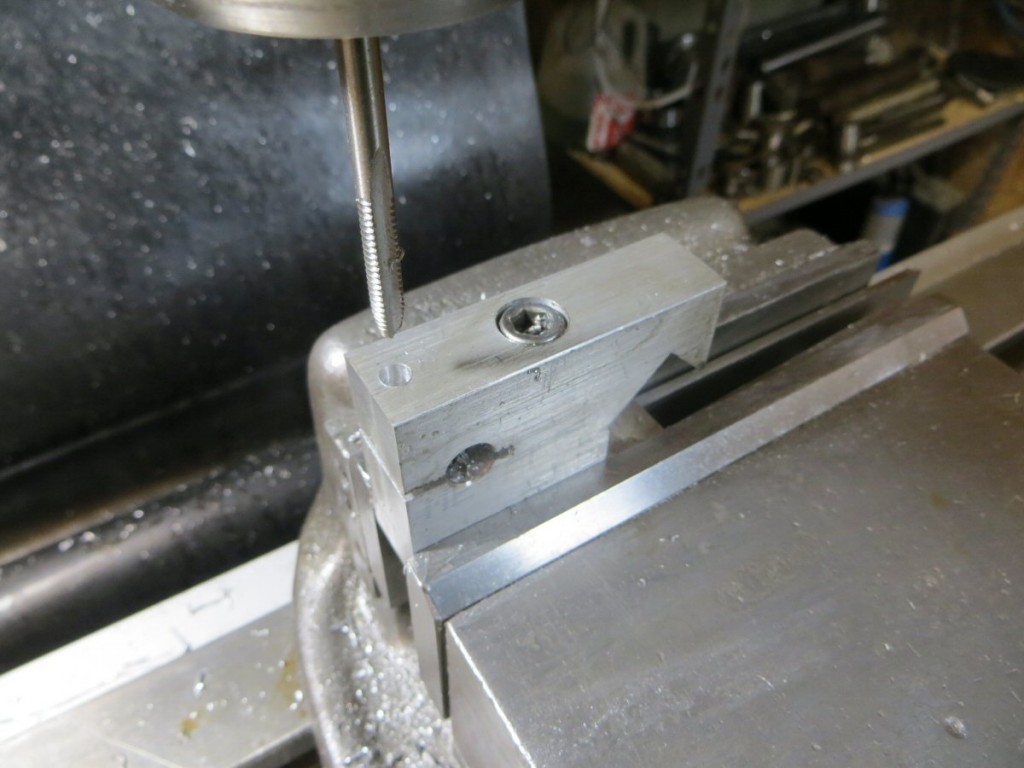 Now a 1/2″ mill so the cap screw sets flush with the top of the holder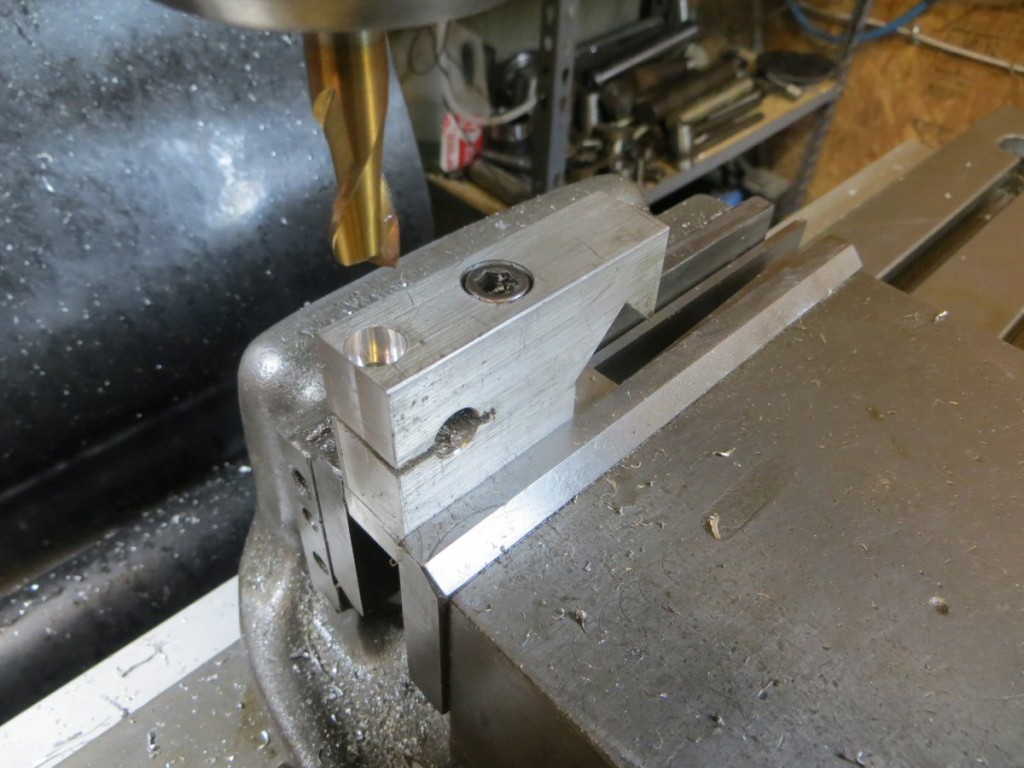 We need a "pin" to keep the strap from turning when we tighten the clamp to the lathe. We use the unused portion of the indicator clamp threads for our pin. Here we open the hole up to 11/64″, we will use an undersize reamer to make our 3/16″ pin a light press fit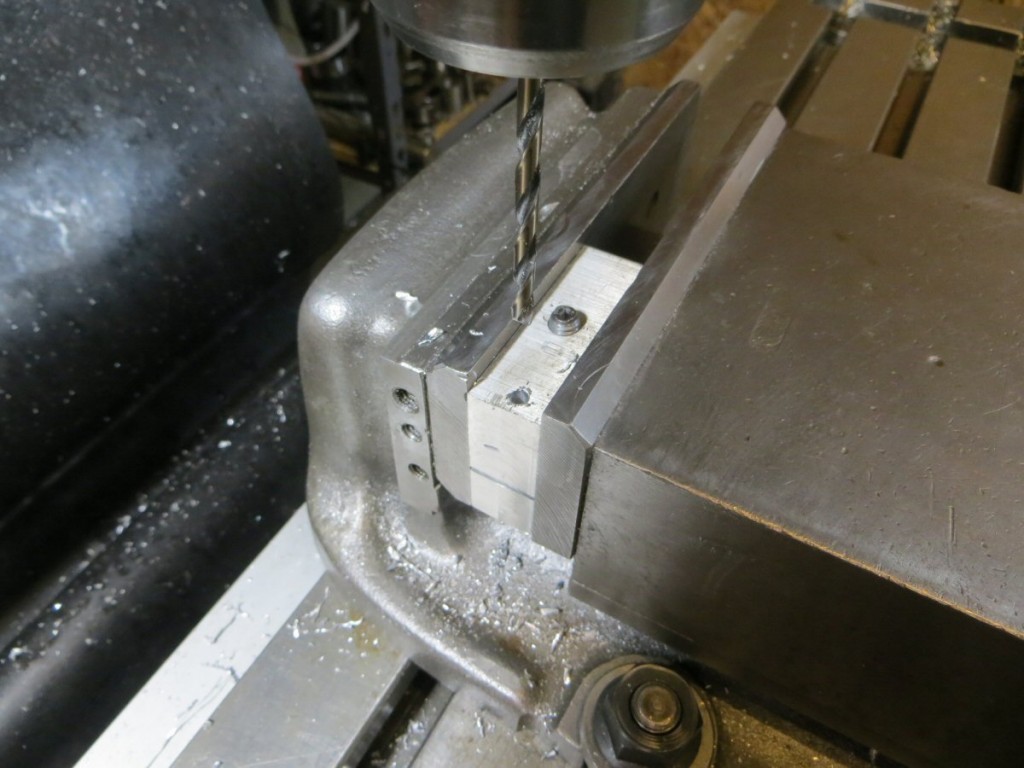 We ream the hole (from the bottom) -.001″ under 3/16″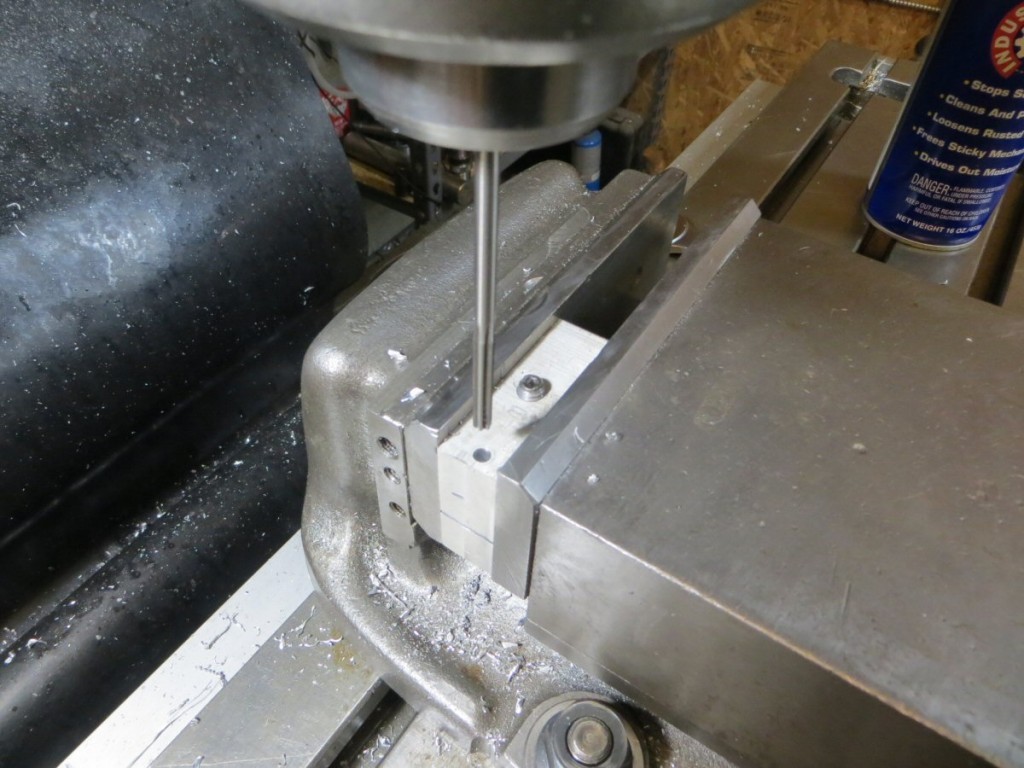 Now we drill 3/16″ part way into the top for the pin to fit in, we want a "loose" fit so we just drill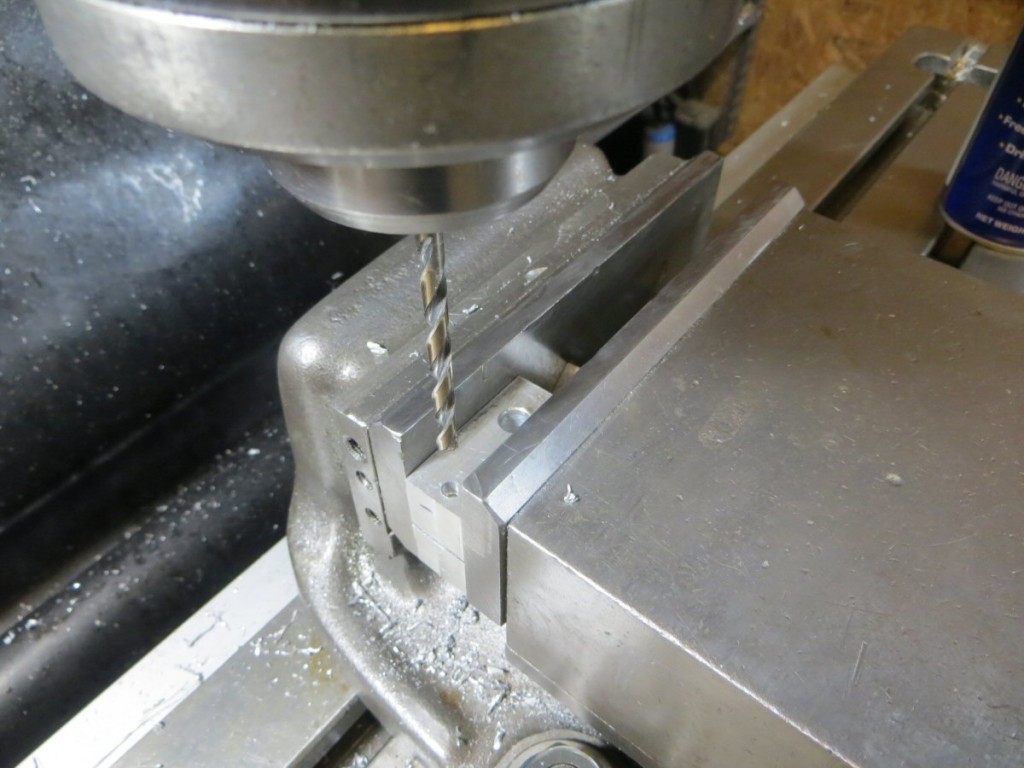 Here are the two parts, we have pressed the pin into the bottom strap, this will keep the strap from turning when we tighten up the main clamp to the lathe bed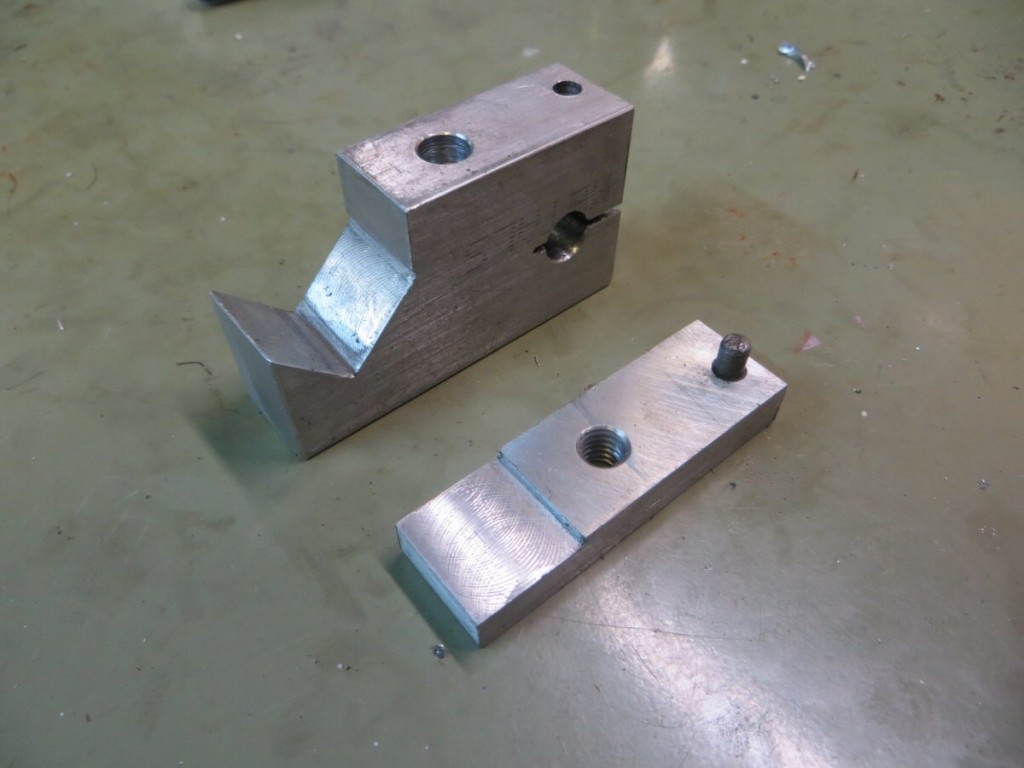 Here it is in action! I will probably buy a repositionable plastic handle of some sort so I don't need to keep an allen wrench nearby to re-position, other than that, I think it turned out okay!