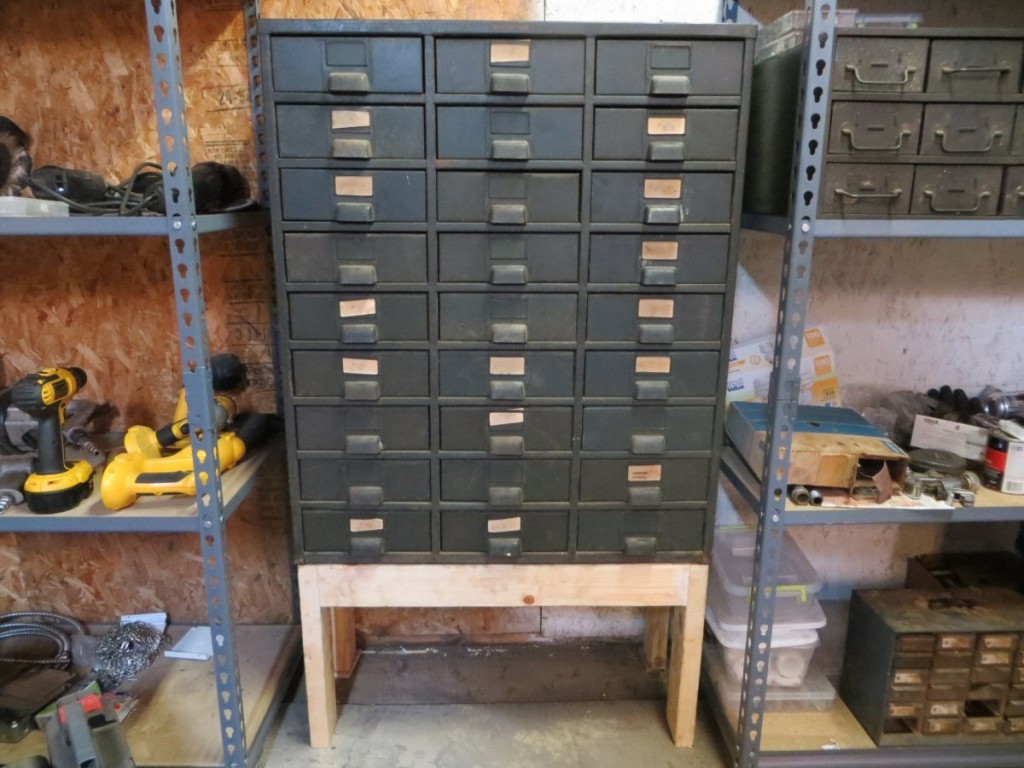 I picked up a new parts cabinet and now I need to get it off if the floor to a better working height…
Here is what it looks like on the floor…a little too low for me!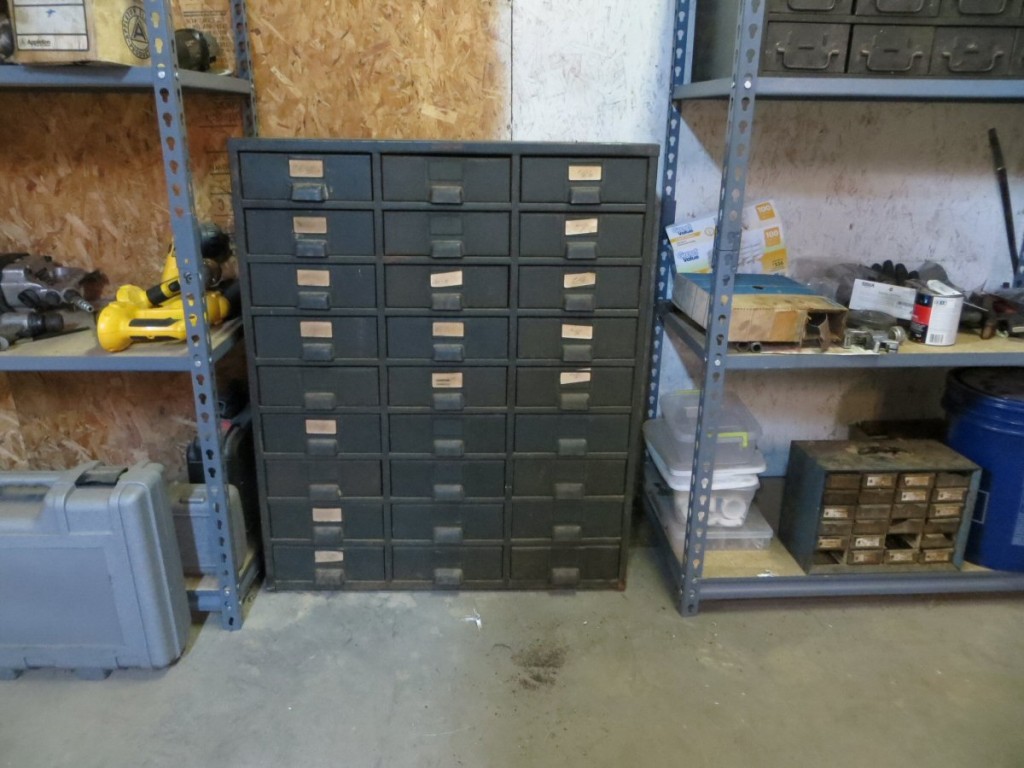 I got the measurements of the bottom of the cabinet and wrote them down, along with a cutting list for the legs and frame.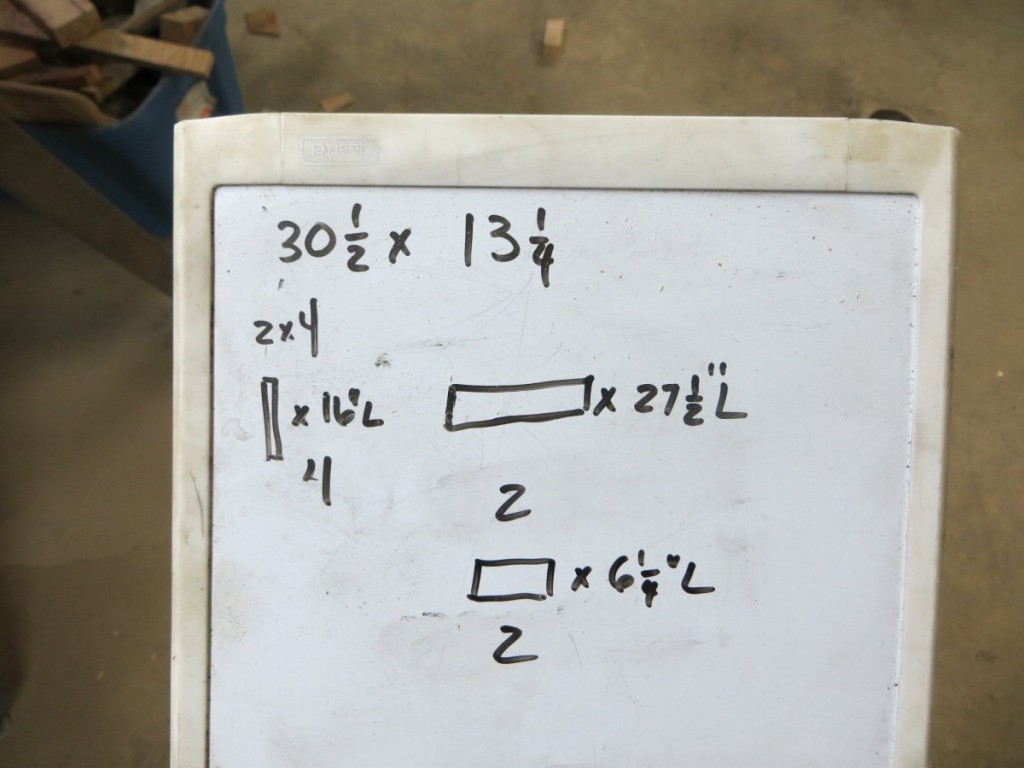 All of the pieces (8) cut to length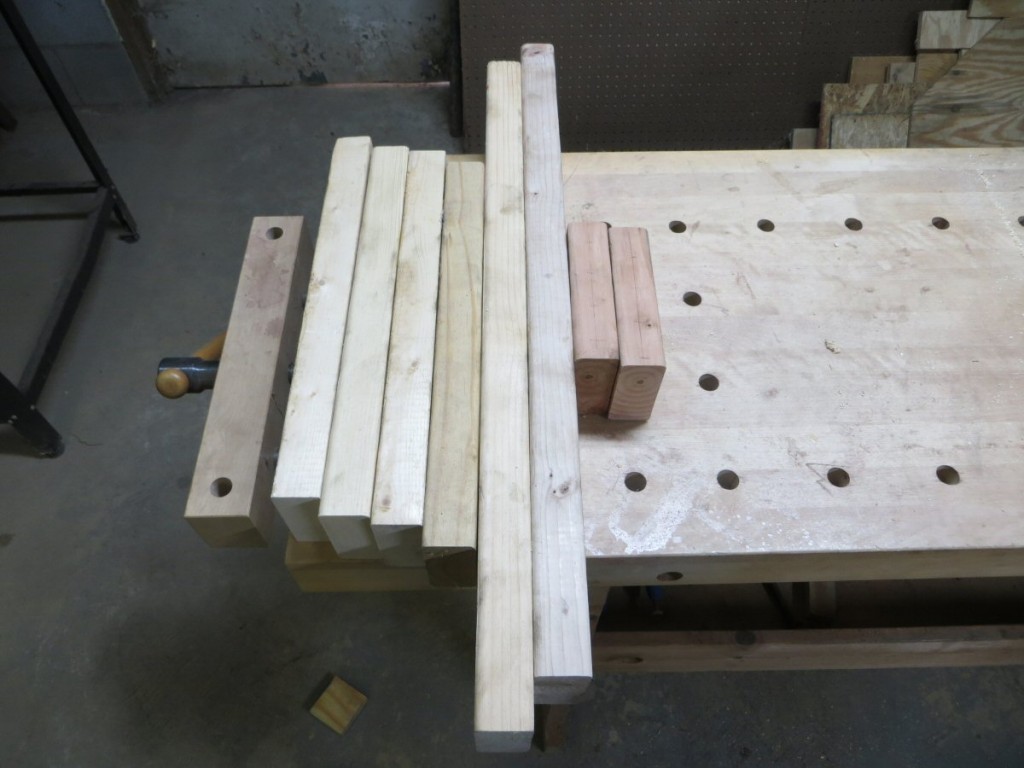 Going to use my Kreg pocket hole jig and glue to make this a fast strong build that I can use right away.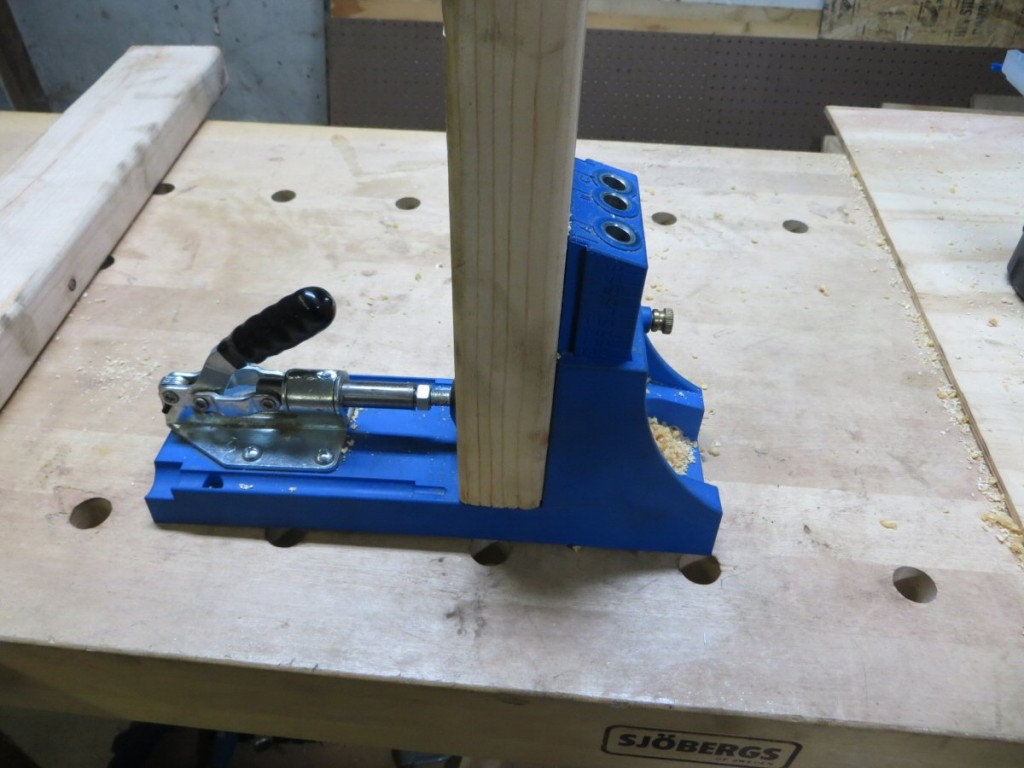 The end grain really soaks up the glue, gotta be generous.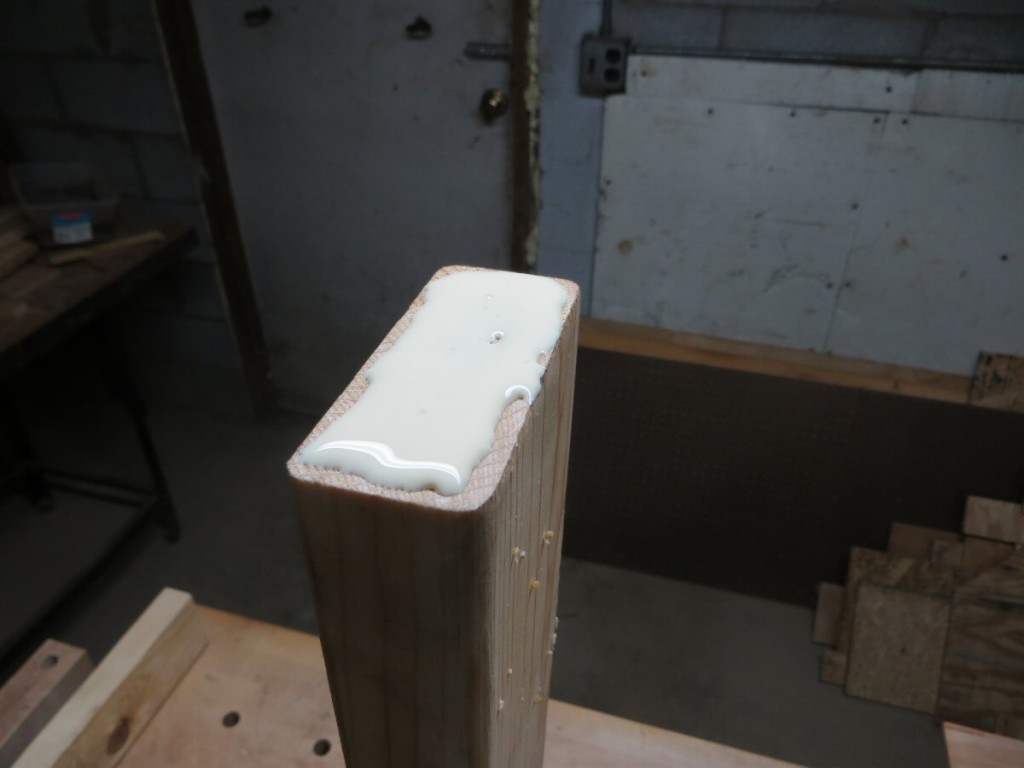 This is how the pocket screws work…long screw at a shallow angle and hidden on the inside of the joint. It really pulls the joint together.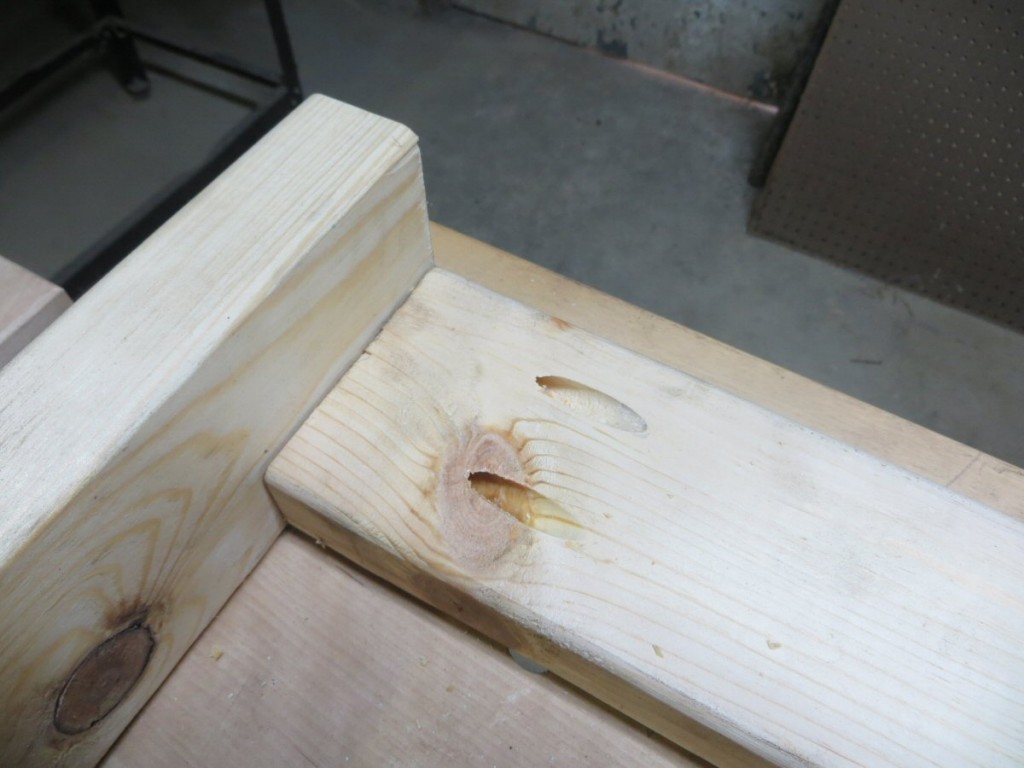 The clamp hold the joint in alignment while we drive the first screw.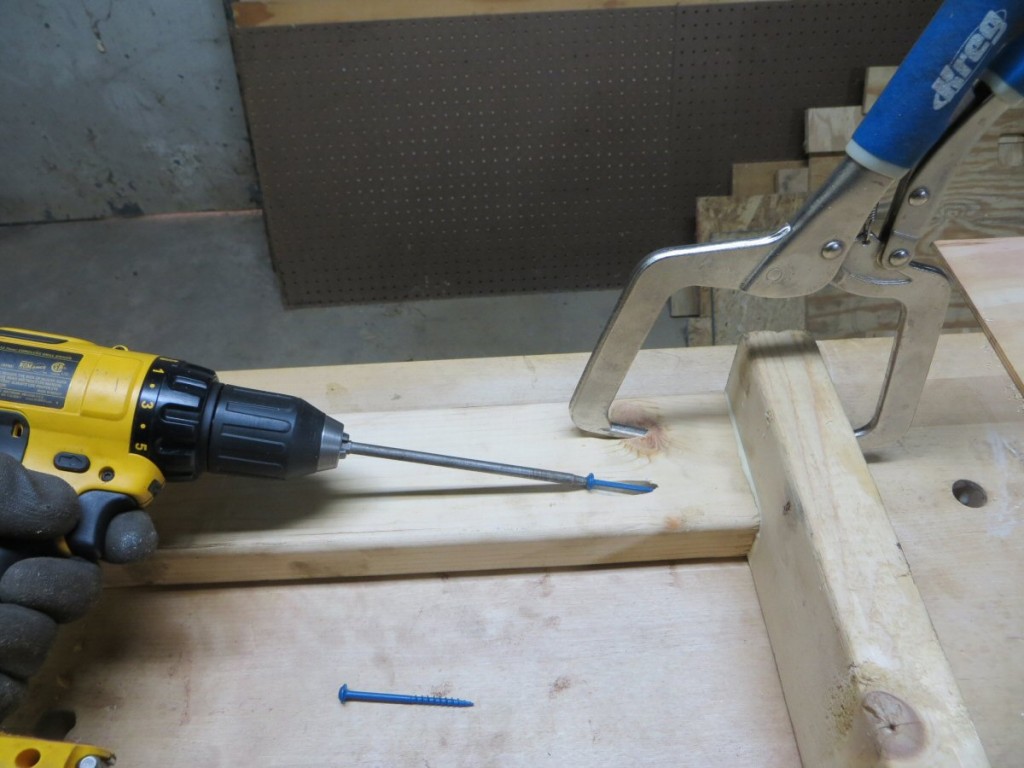 Ready for action, took less than 1/2 hour.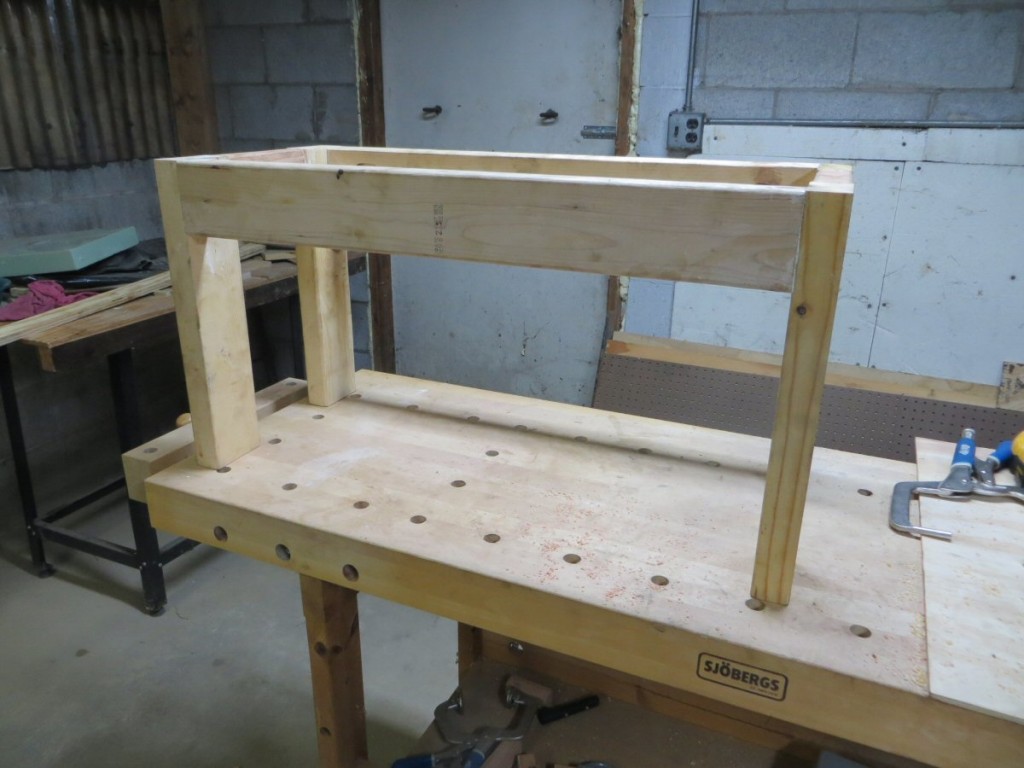 Here it is under the cabinet, I think it turned out good and should last forever!