I had a piece of UHMW laying around and thought I would try to make an air manifold for the workshop.
I did not know if the UHMW (ultra high molecular weight, in case you were wondering) plastic would be strong enough to thread and be air tight…but it was worth a try because I didnt have a block of auminum or steel to use.
Using the Bridgeport Mill, I drilled and tapped several holes for the inlet and outlets. The holes all met in the center, allowing air in to be distributed to the other holes.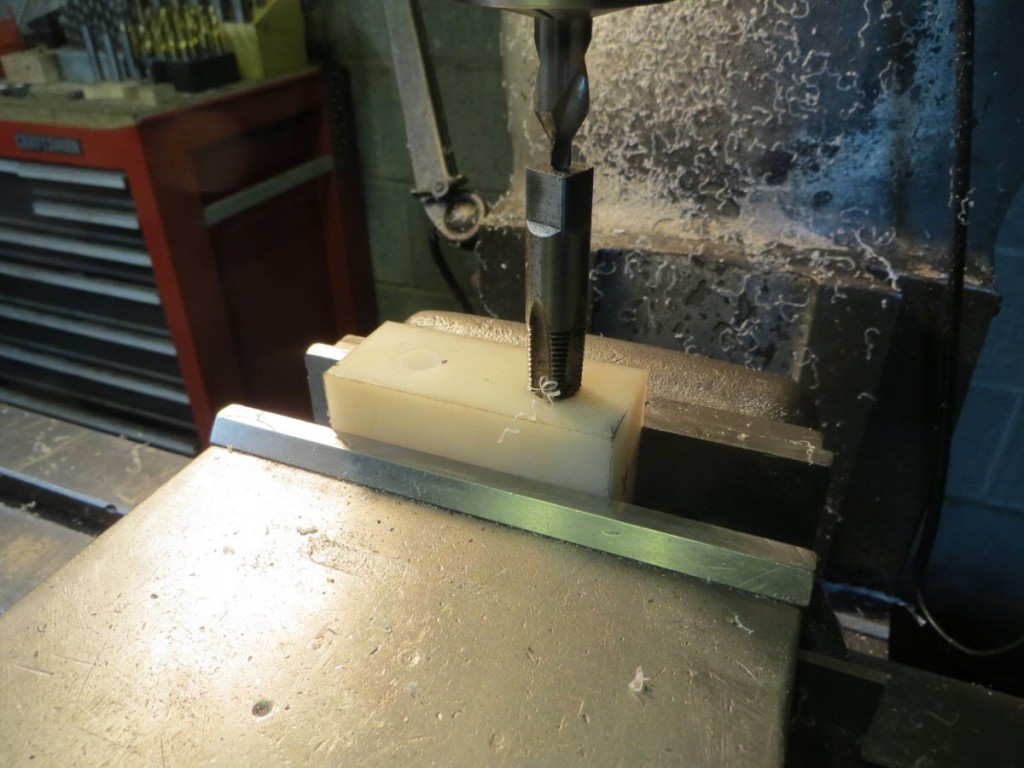 Working good so far, the plastic was easy to machine and took the threads very well…time will tell…